Oct 6, 2017
Best Private Dining Rooms in London For Corporate Christmas Parties
A big corporate Christmas party is often the social highlight of a working year but arranging these larger office parties can also be a minefield – what with everyone's various likes and dislikes, location preferences and the ever-present budget constraints, if you scrimp it can break staff morale, if you're too flash with the cash, the bosses or HR will set the Christmas gremlins on you for sure. So no pressure then if you're the one planning it or needing to offer up venue suggestions!
Thankfully, Private Dining Rooms can ease that pressure. Here's our 2017 list of great and exciting London venues and private dining rooms to hold your company Christmas party this year, but if none of these fit the bill, check out our Christmas Parties page for more information or contact our free and unbiased bespoke venue finding service, where we do the hard work for you.
The Yacht This beautifully restored 1920's old steamer can host up to 100 guests exclusively with smaller sections, bars and decks also available for private hire. With corporate packages, canapé menus, bowl food and full sit down do's all catered for, it's a handily adaptable private party option. Prices are bespoke and on request but start from £25 a head and because it's permanently moored, no one needs worry about sea legs!
The Big Easy We just love the buzz here, it's just such fun and with many versatile spaces for parties from an elite 26 at the themed Captain's Table to 100 in the Rum Bar. And then there's all the joy of the surf n' turf US crab-shack menu and similarly influenced décor, which manages to be great without being overly kitsch. The Rum Bar's and nightly live music and proximity to Canary Wharf also make it a great corporate party venue. Prices start at just £20 pp and cocktail slushies are a top tip(ple)!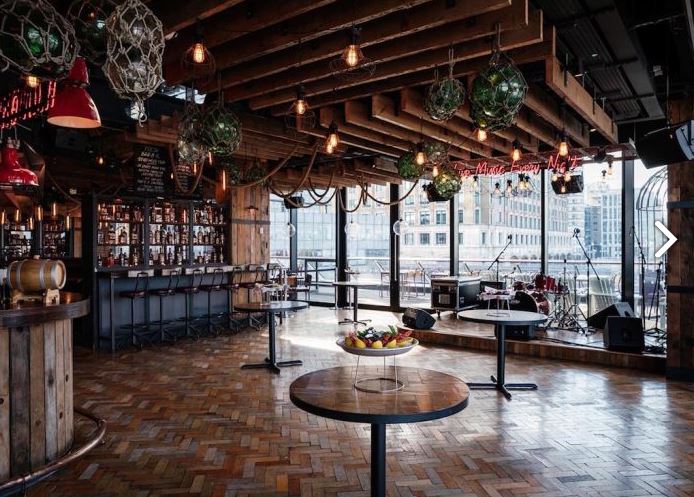 Sea Containers From 24 in the Wren Room to 200 for a standing reception in the Cucumber Room, this new venue has amazing City views as well as great being scalable for Christmas parties of all sizes and types. With catering by Green & Fortune focussing on seasonal and British food, additional creative options include seafood stations and chefs in 'live cooking' demos. Menus start at £45 for three courses but there are also bowl food and canapé options available.
Jamie's Italian For buzzy and unpretentious work celebrations, the Jamie's site on Threadneedle Street is a great bet. With four fab private spaces available for parties from 25 to 80, the atmospheric old banking surrounds lend a natural sense of occasion. Group friendly menus are priced at £40 or £50 per person for three or four courses respectively, and include all seasonal Jamie-style favourites.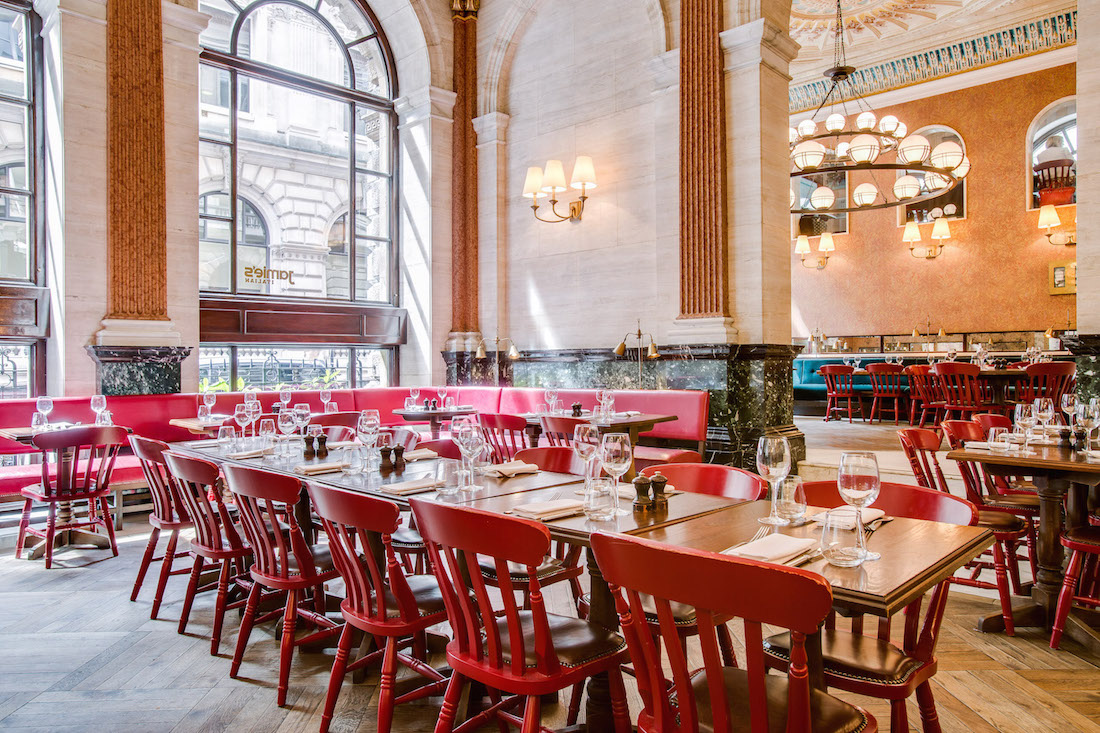 Smith & Wollensky A favourite with steak lovers for 40 years, there are three private dining rooms for between 20 and 50 guests and the option to hire the main dining room or ground floor for up to 200 guests. With a reputation for its prime USDA steak, seafood and cocktails, Christmas menus start at £58 per person for three mouth-watering courses.
Bunga Bunga Take the Martini Room for an exclusive Christmas party for 20 or the whole venue for a fabulous corporate bash for up to 180 and enjoy Bunga Bunga's indulgent 6-course menu for just £38 per person, with antipasti, risotto, burrata and more as well as enjoying the live variety show every Thursday to Saturday, ensuring your office party really rocks.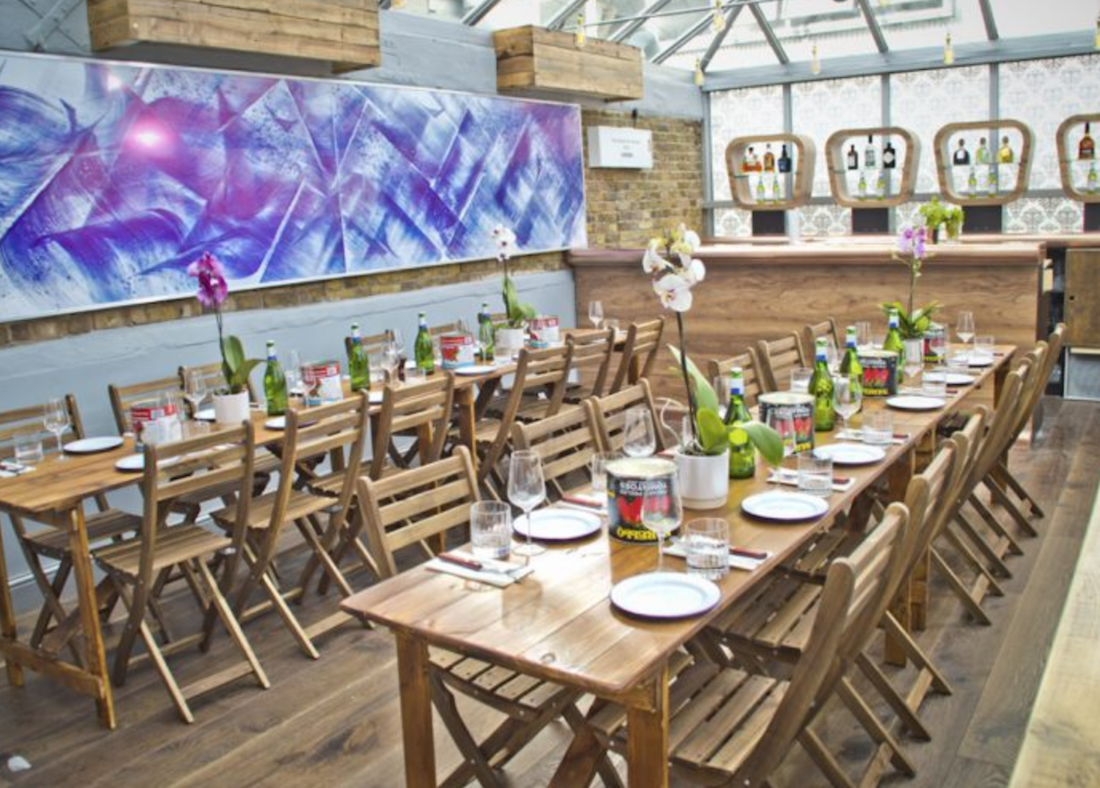 L'Escargot The creaky floors of Soho's oldest French establishment tell tales of decadent parties from days gone by and entice you to hold your own! With a recent refurbishment sprucing up the four private rooms, the aura of chic hedonism still abounds. It's a great location for office Christmas parties from 12 to larger festive corporate entertaining for up to 75 in the Salon Noir. Menus range from £55 – £75 for three courses including tea and coffee and are available from the last week of November.
The Mercer – In the heart of the City's financial district the Mercer's imposing interiors automatically create a sense of occasion and with space for up to 300 guests as an exclusive event and five smaller private rooms available for individual hire, it's a great venue for a range of corporate Christmas celebrations. Christmas menus begin at £46 for three courses including tea and coffee.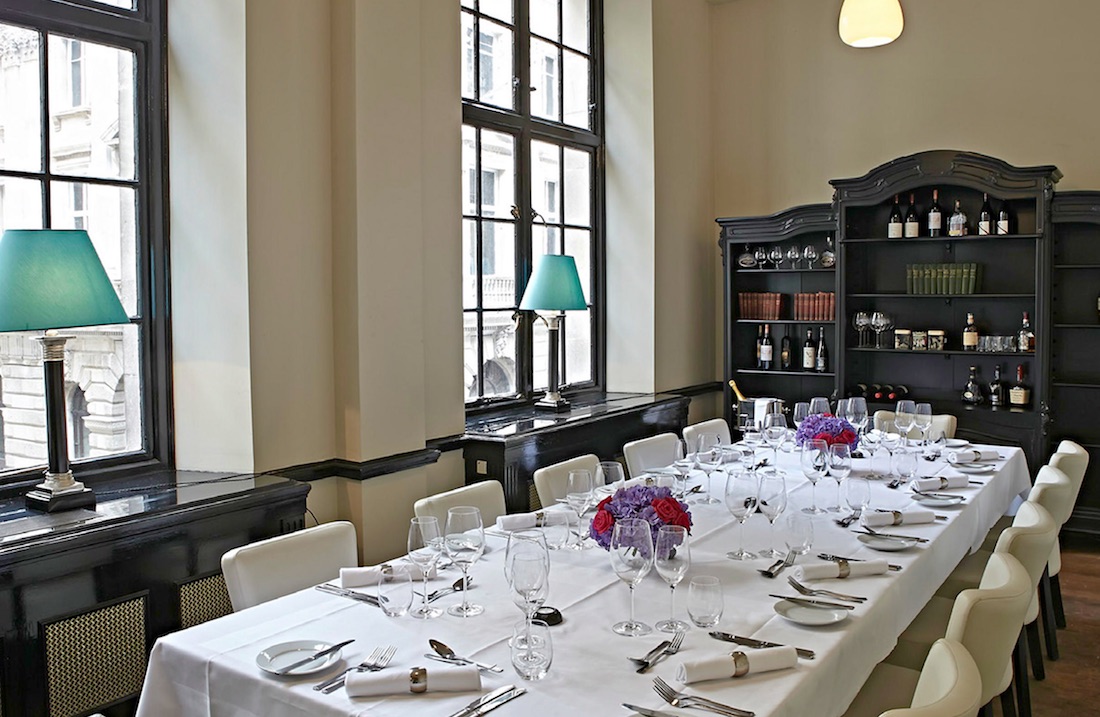 Balthazar This glamorous US-take on a French style brasserie has a fabulous first floor private dining room for up to 60 guests. With its own bar, lounge and even private entrance this is a venue that's bound to impress. Christmas menus are priced at either £65 or £75 for three courses and include tea, coffee and petit fours as well as bread & butter to start.
The Cinnamon Club The delights of this Westminster haunt can't be underestimated. With irresistibly tasty and award-winning modern Indian cuisine and a plethora of fantastic private spaces, there are private and semi-private rooms for sit down dinners from 24 to 60 guests and a stylish downstairs Club Bar for receptions or post-dinner relaxation, dancing or chillin' – whatever your co-workers prefer. Prices range from £42 for a 3 course menu to £95 for a four course menu gastronomic and there's even a Christmas tasting menu for £75.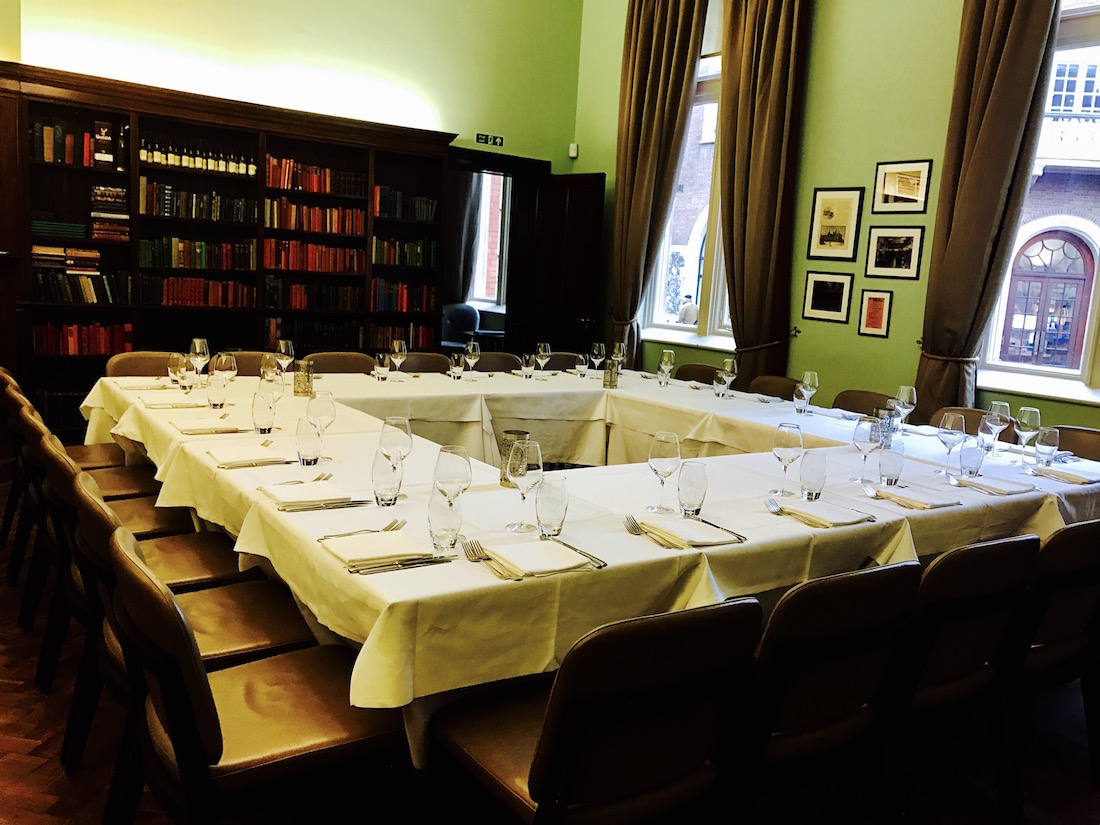 Mosimann's Private Dining Club Over in Belgravia, Mosimann's private dining club (you don't need to be members to book events) is stunningly decorated at Christmas to create a truly atmospheric venue. With 7 private dining rooms, The Garrard (50), Parmigiani Fleurier (30) and Lanson Library (30) in particular, are ideal for elegant office celebrations. Christmas menus start at £62 for 3 courses including an extra taster of the signature bread & butter pudding, coffee and petit fours, rising to £118 for a 5 course menu gastronomic.
Bleeding Heart And finally, it doesn't get more atmospheric than this subterranean church crypt – it's the perfect venue for up to 120 guests for a seated candlelit banquet (200 standing), and truly embodies the Christmas spirit. Located just outside the restaurant group's main courtyard, the crypt is one of Bleeding Heart's six unique private dining spaces that are ideal for Christmas corporate functions – whether lunch or dinner. Set Christmas menus range from £28 to £55, although bespoke menus can be arranged for events at The Crypt.
For more information on booking your company Christmas private dining event please visit our Christmas Parties page.