Feb 1, 2018
London's Best Kept 'Secret' Private Dining Rooms
Be a little bit different and book an event somewhere unexpected this year. We've had a collective January brain-scratch and come up with our pick of the top 11 private dining rooms you most probably never knew existed that will really wow, surprise and impress your guests. Check them out…
British cuisine
Enjoy a wintry night in a candle-lit cellar with original bricks, wine and more.. Who'd have thought it could be found underneath the quirkily glamorous five star Stafford Hotel. With space for up to 44 guests, it's one to remember.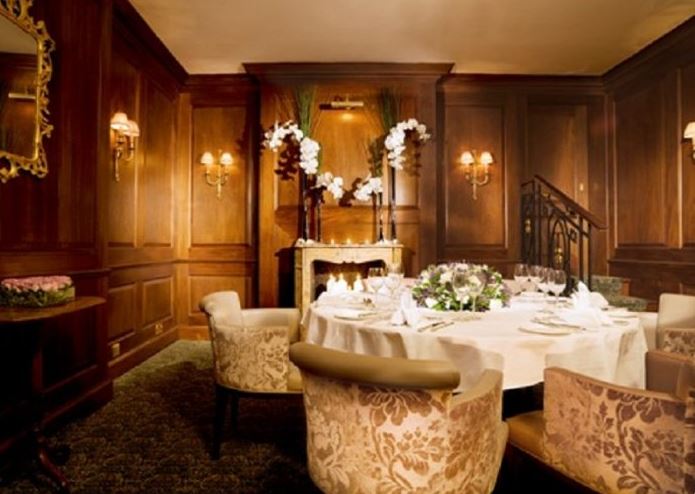 British cuisine
This quintessentially British shop is well-known for its elegant tea rooms on the fourth floor, but few know about the intimate Crypt Room for just 10 guests by the wine shop on the lower ground floor. Decked out with iconic bottles from days gone by, it's truly a Bacchanalian Mecca!
Romulo Café
Authentic Filipino
No one would guess there's subterranean den serving some of London's most authentic Filipino cuisine just a stone's throw from Olympia. A fabulous dark lacquered room with banquette seating and its own retractable bar, this is a great one for an intimate party or post-exhibition debrief for up to 20 guests. It's great value too as there's no room hire, just a minimum spend of £25 per person (excl. drinks).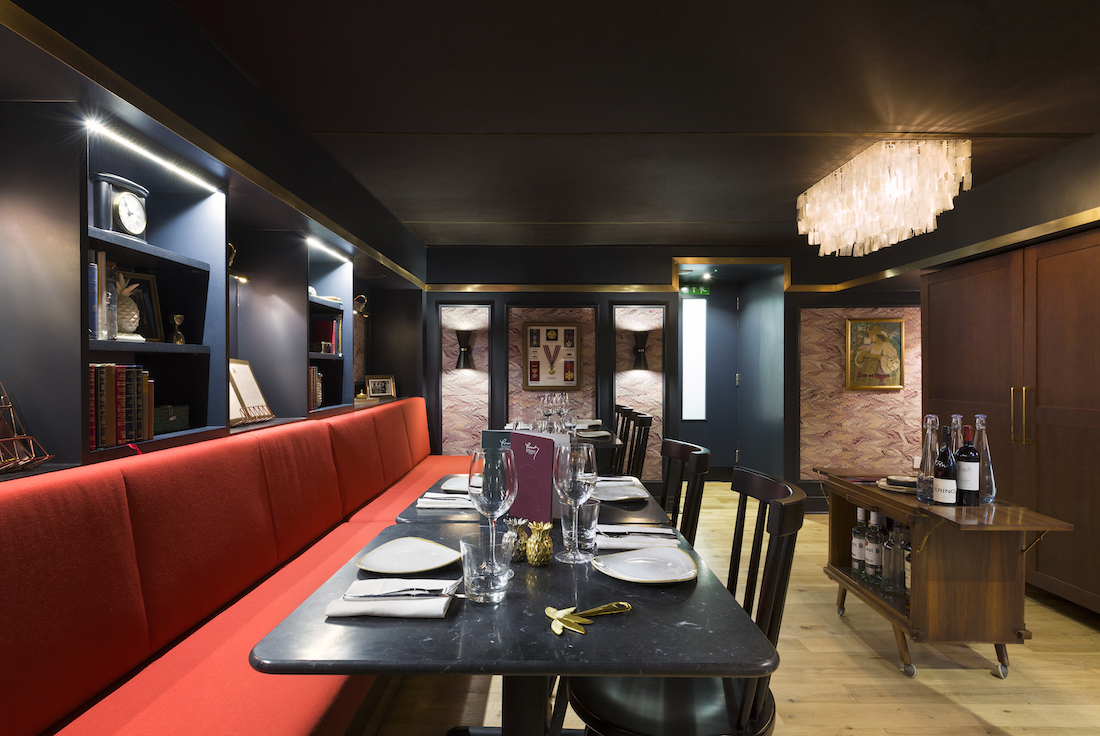 Modern European
Everyone knows the Wolseley, but few are aware of its private room which seats a snug 14, accessed via a discrete stairwell to the right of the restaurant. With sneaky window on all sides looking out to the street, the Ritz and the restaurant, the private room feels rather like being inside a wonderful Faberge Egg, along with the added benefit of seeing without being seen.
Modern European
One of Soho's many 'hidden spaces' 'The Snug' truly is a well-kept secret. With room for just 8 guests, its back leather banquette-lined marble table is hidden at the back of the main restaurant, so diners can benefit from the buzz of other diners without being seen or disturbed. The room even comes complete with bell to call for service.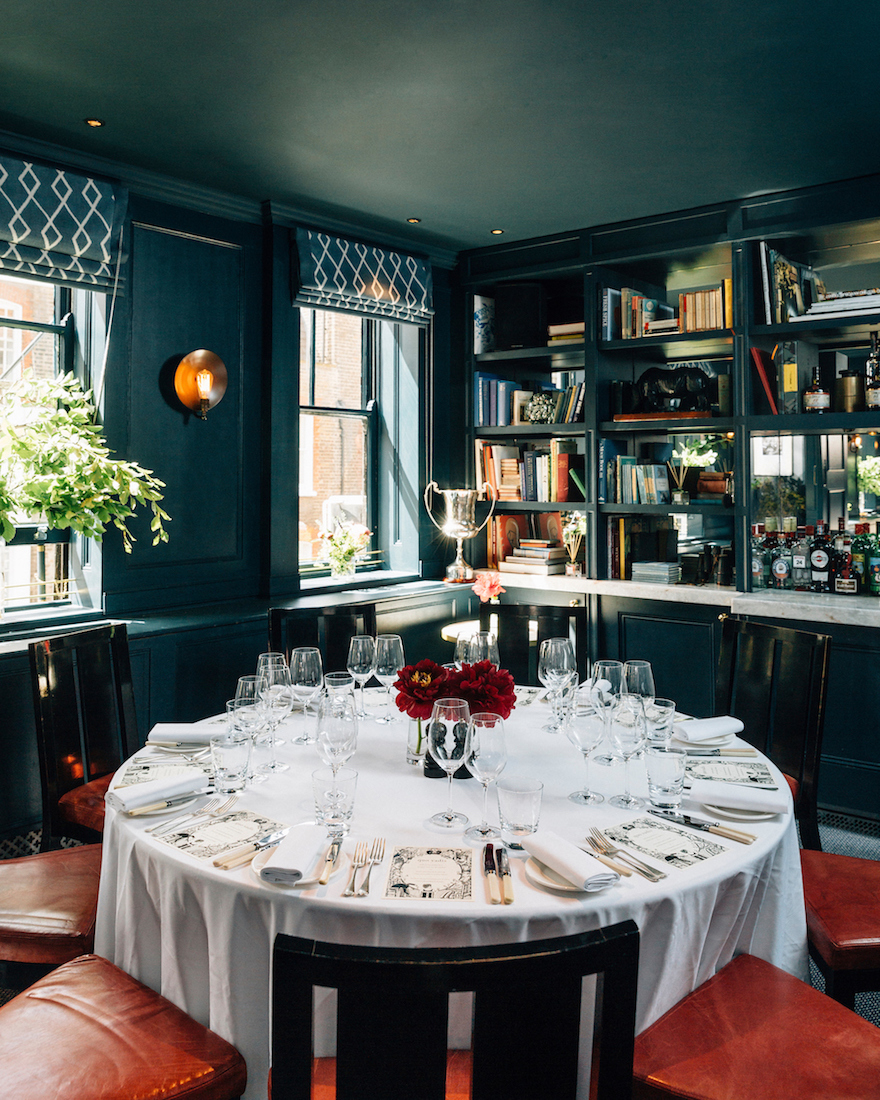 Italian
Over in Belgravia, this is a local hidden gem is used regularly for business lunch meetings and high-powered, low-visibility dinners. Seating up to 14 guests, the L-shaped private room upstairs has the ambience of an elegant private house with space for pre-and post dinner relaxation as well as the formal dining table.
Mews of Mayfair
British
Tucked down the side alley off New Bond Street, The Mews can easily be missed but it's an absolute find with multiple rooms in many different styles and the ability to suit most occasions. Try intimate dinners overlooking the mews for just 14 in the quirky Art Gallery or 16 in the decadent-champagne-themed Le Cave, or consider larger events for 28 in the Chef's Private Dining Room at the top of the restaurant and even 60 in the glamorous Cartizze Bar.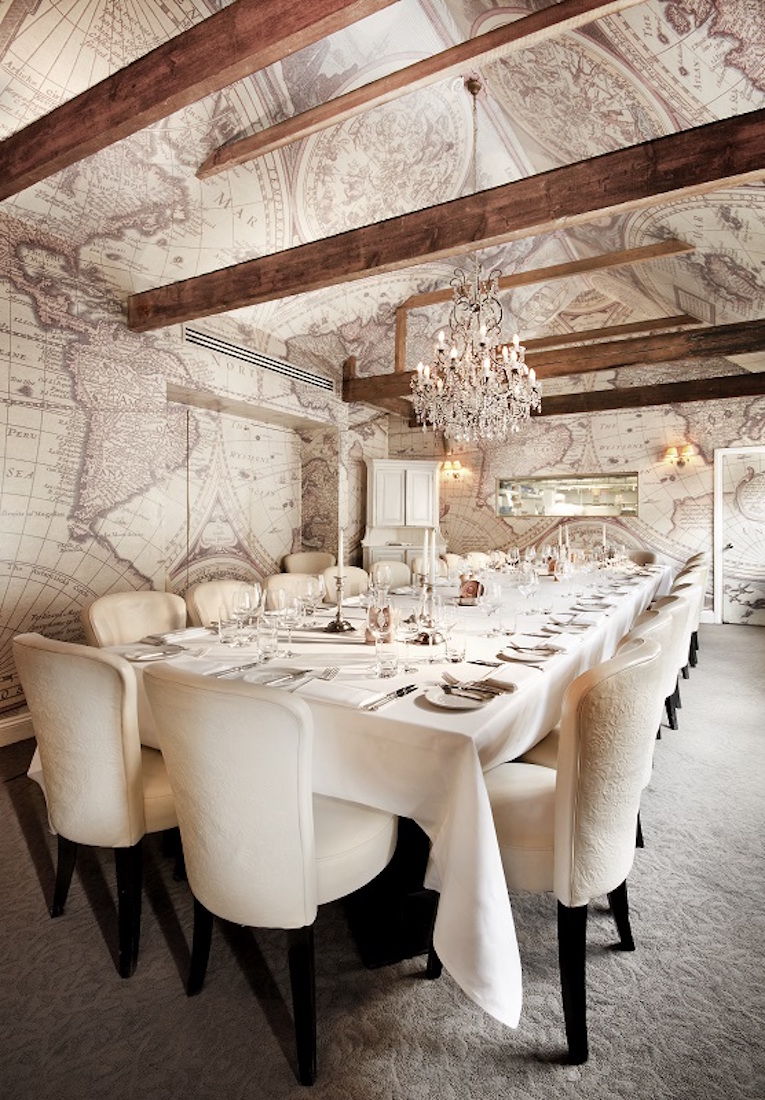 The Emin Room at 34 Mayfair
Modern European
Located above this stylish restaurant on South Audley Street, the room, which sports its own collection of specially commission works by the iconic Brit-artist, can seat up to 60 people for a wide range of private events from wedding receptions to launches, corporate lunches and more.
Taberna Estrusca
Italian
A stalwart of the City, this classic Italian's private rooms are less well known than the restaurant above. With a modern ambience, a wave theme, IT/AV equipment available and seating for 30, this is a handy spot for a corporate lunch or dinner with a friendly trattoria atmosphere.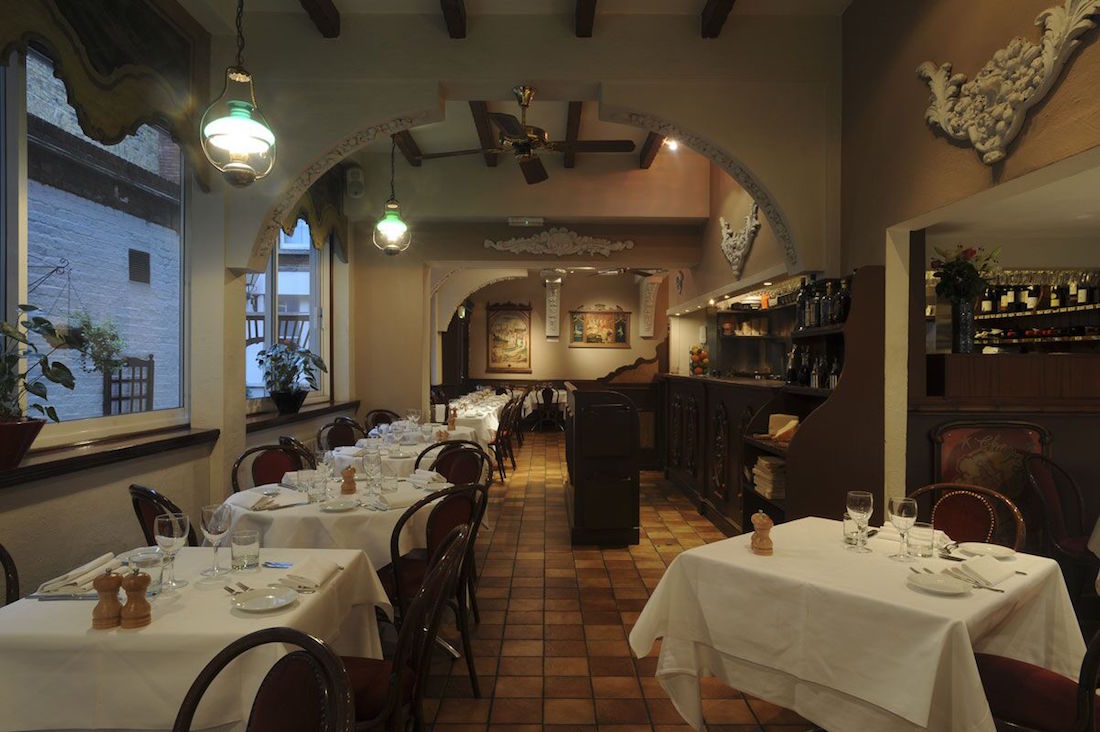 Modern European
Hidden on an innocuous side street just moments from Green Park station, this private members' club with a colourful history has three discrete rooms for hire – two of which are in a separate building with its own discrete entrance. These are perfect for high level meetings for up to 30 with a breakout room or drinks followed by dinner in total privacy.
Bespoke
Finally, a bit of a cheat perhaps as, being a five star hotel, The Andaz has all manner of private rooms, but the Masonic Temple housed in the depths of its bowels is one of The City's best kept secrets and a fabulously unique venue sure to wow even the most jaded of corporate diner. With seating up to 30, it's also a great venue for a cocktail reception – up to 60.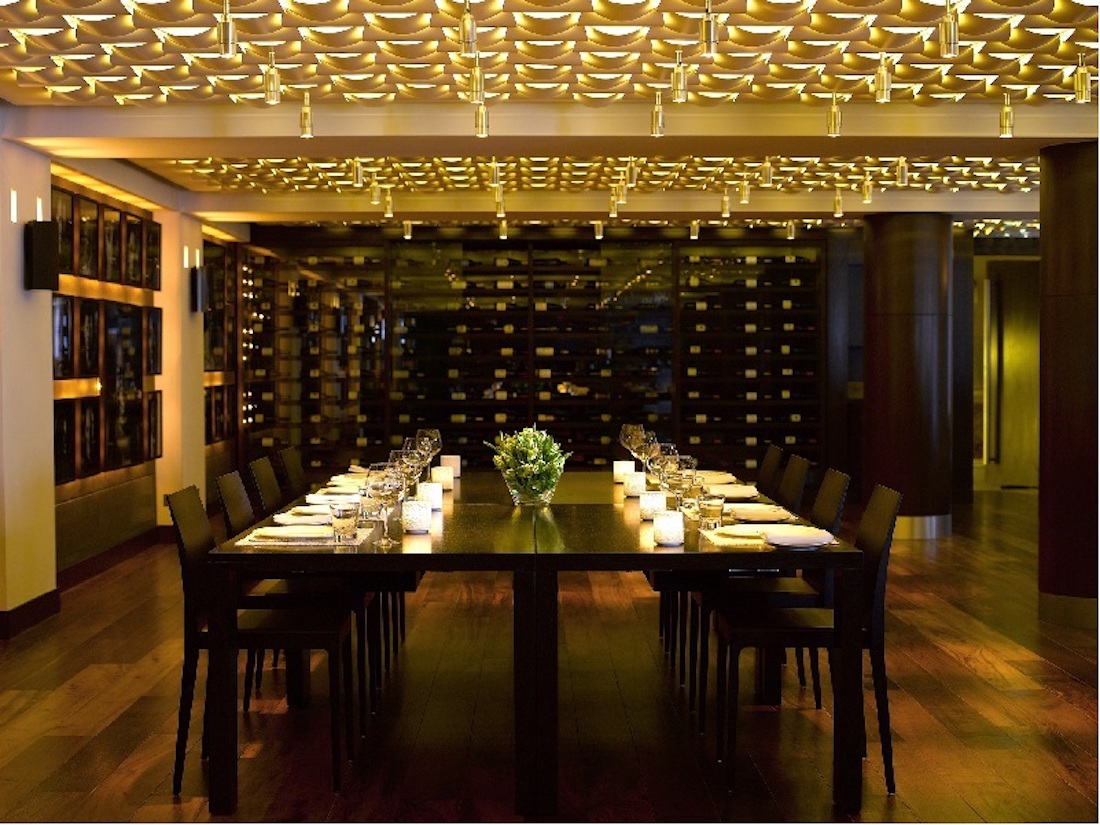 For more information about the private dining rooms available in the London area, or to make a booking, get in touch with us today!