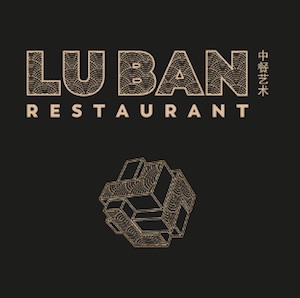 Lu Ban Restaurant
£50+ per person
I'd like to book this restaurant:
Close
Thank you for your interest in Lu Ban Restaurant!
Here are your booking requirements:
For more information regarding availability and prices please call
0151 315 8888
Alternatively, simply fill in your name, email address and phone number in the form below and we will call you back to confirm.
Welcome to the Lu Ban Restaurant in Liverpool. We serve authentically-inspired cuisine from the Tianjin region of China, where seasonal produce is used to deliver sensational looking and tasting dishes that can be enjoyed by all.
Lu Ban Restaurant is the result of a strong collaboration between Tianjin, the International Academy of Chinese Culinary Arts and various supporters across the Liverpool Community.
This collaboration was developed to showcase the very best cuisine to the UK and has already won awards for it's food and for the Chefs working there for the excellence they produce.
Executive Chef Dave J Critchley has also showcased some of this talent when appearing on Great British Menu.
Private dining events at Lu Ban Restaurant Liverpool
As well as an excellent main dining room, the restaurant boasts four fantastic private dining spaces all with their own unique experiences.
The Chefs Table is at the heart of the kitchen with a Table for 6 where Chef delights you with his favourite drinks and dishes.
The Tianjin Room is founded in the opulence and comfort of the very best Tianjin private dining offering privacy and excellence to diners across the NorthWest.
The Wine Room is a wonderful warm room overlooking our Wine Cellar where you can enjoy the finest of meals and great wines, cocktails or other drinks that you may wish for.
Last, but not least is our Food Lab – a unique space with it's own kitchen where you can have any dinner experience you could wish for, all with a Chef who can cook and showcase the finest of Chinese Food and drink.
So, if you are in the NorthWest, or anywhere in the UK and you need a unique space with great food, drink and service that can serve any occasion, be it business or pleasure, then pick Lu Ban Restaurant in Liverpool and we will deliver the best experience.
Our seasonal menus can be viewed by clicking here.
Gallery
Lu Ban Restaurant has been listed in these categories
Liverpool