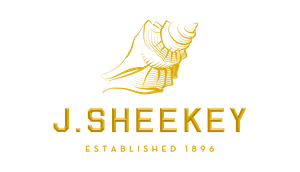 J. Sheekey
£70+ per person
I'd like to book this restaurant:
Close
Thank you for your interest in J. Sheekey!
Here are your booking requirements:
For more information regarding availability and prices please call
020 3976 0066
Alternatively, simply fill in your name, email address and phone number in the form below and we will call you back to confirm.
Founded in 1896, J Sheekey has become an iconic seafood restaurant in London, known for its focus on fresh and sustainable seafood, as well as its elegant and timeless decor.
The restaurant has undergone several renovations and expansions over the years, but has always retained its commitment to quality and excellence. Today, J Sheekey continues to be a London institution, loved by locals and visitors alike for its uncompromising commitment to quality and tradition. The restaurant's menu showcases the very best of British seafood, from rock oysters and lobster to seabass and Dover sole. The chefs source their ingredients from the country's best fishermen and suppliers, ensuring that every dish is cooked to perfection and bursting with flavour.
But it's not just the food that makes J Sheekey special. The restaurant's elegant Art Deco interior and welcoming atmosphere make it the perfect place to enjoy an intimate dinner or celebrate a special occasion. From the cosy bar area to the elegant private dining room, every corner of J Sheekey exudes glamour and sophistication. Over the years, J Sheekey has played host to some of the world's most famous faces, from Charlie Chaplin to Dame Judi Dench. But whether you're a celebrity or a regular diner, you can always expect the same warm welcome and impeccable service at this iconic London institution.
Private dining event space at J. Sheekey
Our Atlantic Bar group dining space seats up to 20 guests at two long tables and is a stylish and sophisticated environment with a range of menu options to satisfy all tastes. Our experienced chefs can cater for any dietary requirements, including vegetarian and gluten-free options.
With our flexible approach, we can accommodate a range of requests to ensure that your occasion runs smoothly. Whether you're celebrating a birthday, business lunch or anniversary, our friendly and attentive staff will ensure that your event is a memorable one.
Please click here for a 360 view of the private dining space at J. Sheekey.
Gallery