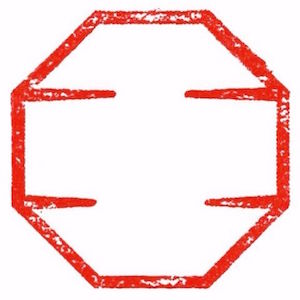 Flat Three
Japanese/Korean Cuisine With Modern European Influences
|
£65+ per person
I'd like to book this restaurant:
Close
Thank you for your interest in Flat Three!
Here are your booking requirements:
For more information regarding availability and prices please call
020 7792 8987
Alternatively, simply fill in your name, email address and phone number in the form below and we will call you back to confirm.
FLAT THREE Est.2015 is a modern London restaurant working with Japanese and Korean flavours, in an elegant, stylish setting.
Our aim is simple: to create seasonal Japanese and Korean menus created with locally sourced English produce.
We have great relationships with high quality purveyors who share our philosophy of quality first. To name a few of our trusted suppliers; Ginger Pig, Colchester Oysters (Essex) , Namayasai (Sussex) and Forager (Kent).
Highlights from the menu include:
FLAT THREE FOOD
Our sample menus give you an idea of what we serve. (VG denotes 100% plant-based dishes).
5 COURSES
Colchester oyster + gooseberry
– or –
House-made tofu, peas + lovage (VG)
– or –
Oxheart tomato, rock samphire + natto (VG)
Sand carrot, jus + pickled wild carrot (VG)
Aubergine, ssamjang + smoked soy (VG)
– or –
Hispi cabbage, deonjang + mussels
Scottish salmon, asparagus + English peas
– or –
Dorset lamb, ramson + anchovy
– or –
Spring kabu, buckwheat + fig leaf (VG)
A choice of dessert
DESSERTS
Lemon leaf cake + wild fennel
Bergamot, meringue + olive oil
Frozen alexanders + fermented almond
Korean date, chocolate + caramelised kombu (VG)
Forced rhubarb, parsley + wild fennel (VG)
5 COURSE PAIRINGS
Alcoholic / Premium 45 / 59
Non-alcoholic
We offer both vegan and non-vegan 7 course tasting menu at £59 per person + a 3 course menu at £39 per person.
We produce our own juices, vermouth, beer, sake, soya and ferments.
Our drinks list is carefully selected from artisan wines, a lively beer selection and some stunning sakes.
We have a chef's table that works beautifully as an event dinner space Seats 10-12 diners. Our furniture is made up of custom made and Scandinavian collector's items. Our glassware is the finest hand-blown Zalto, allowing wine to be fully appreciated.
We cater for plant based, gluten-free, Dairy free, nut free and coeliac diners (please give advance notice for serious allergies).
Gallery