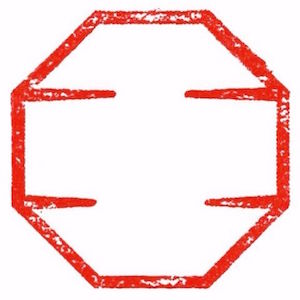 Flat Three
Japanese/Korean Cuisine With Modern European Influences
|
£65+ per person
I'd like to book this restaurant:
Close
Thank you for your interest in Flat Three!
Here are your booking requirements:
For more information regarding availability and prices please call
020 7792 8987
Alternatively, simply fill in your name, email address and phone number in the form below and we will call you back to confirm.
HOLLAND PARK'S FLAT THREE RESTAURANT
Enter Flat Three in Holland Park and you are greeted by the warmth from a wood-fired oven in the open kitchen. Expect personable service and an impressive interior filled with period Scandinavian furniture and Asian artworks, creating a convivial atmosphere in surroundings of discreet elegance.
The menu is inspired by the culinary traditions and flavours of Korea and Japan and uses the best seasonal British produce and foraged goods. This allows the chefs to work with ingredients in 'all their glory' finding taste and use for every part while wasting very little. Led by Head Chef Joe Timarchi, the team explores new and exciting flavours by using techniques such as fermentation.
Time is key to the philosophy of Flat Three and by combining the patience of fermentation with seasonal ingredients sourced at the correct time of year, you end up with one-of-a-kind flavours and an exhilarating dining experience.
Plant-based, meat, fish and gluten free diners are accommodated with ease, without the need for a separate menu allowing for a truly inclusive dining experience for all. Our drinks menu is varied and we hold personal relationships with a number of independent winemakers who supply us with wine to compliment our menu. We also offer house-made kombuchas, juices and extracts.
FLAT THREE FOOD
Our sample menu gives you an idea of what we serve. (VG denotes 100% plant-based dishes)
5 COURSE
Oxheart tomato + caramelised kombu tart (VG)
– or –
Colchester rock oyster + smoked wagyu fat
Sand carrot, sea buckthorn + meadow sweet (VG)
Hispi cabbage, F3 butter + Korean anchovies
– or –
First nasu of the season + shungiku (VG)
Scottish salmon, broad beans + nastertium
– or –
Dexter rump, smoked brassica + shishito
– or –
Maitake, aged kabu + smoked cashew (VG)
Almond cake, wild plums + cultured cream
– or –
Marigold parfait, white chocolate + tomato
– or –
Cashew + seaweed, crispy potato (VG)
We will create a thoughtful + personal experience from tailored menus to canapés + champagne and are happy to work with your dietary requirements including tailoring dishes to meet your dietary needs.
Flat Three is a wonderful venue for casual dining, intimate gatherings, business meals and is available for private hire. We have re-imagined traditional cooking techniques and by combining that with the best seasonal ingredients we create an experience that should not be missed.
Gallery