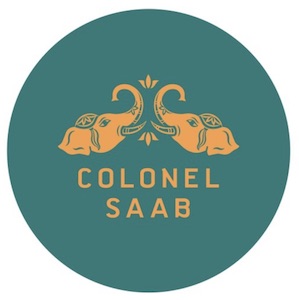 Colonel Saab – Holborn Town Hall
£75+ per person
I'd like to book this restaurant:
Close
Thank you for your interest in Colonel Saab – Holborn Town Hall!
Here are your booking requirements:
For more information regarding availability and prices please call
020 8016 6800
Alternatively, simply fill in your name, email address and phone number in the form below and we will call you back to confirm.
Nestled on High Holborn, midway between the bustling West End and the City, Colonel Saab stands as London's distinguished Indian restaurant which is also perfect for private dining events, embodying a unique blend of authentic Indian and European culinary experiences.
A manifestation of Roop Partap Choudhary's vision, the establishment echoes the rich explorations of Colonel Manbeer Choudhary across India.
Expertly blending traditional Indian aromas with European subtleties, our curated menu is a tribute to India's grand culinary lineage. Under the watchful eyes of renowned Chef Sohan Bhandari, every dish promises an unparalleled Indian dining experience in the heart of London.
Private dining rooms at Colonel Saab
Step into the opulence of our private dining rooms, MemSaab 1 and 2. Perfect for intimate London gatherings or grand soirees, they accommodate up to 26 seated or 60 standing guests. Immerse in interiors adorned with art, vintage artefacts, and a golden-threaded canopy. An exclusive bar by Asprey's of London from the 1920s adds a touch of historical charm.
Our spacious Mezzanine is ideal for relaxed, contemporary events, suitable for up to 36 seated or 50 standing guests. Or we can accommodate up to 130 seated when exclusively hiring the entire restaurant.
Menu offerings include:
Lunch 2 course set menu: From £32.95/person.
Complete dining experience: Approx. £75/person.
Gourmet 9 Course tasting: £80/person.
Colonel Saab, where tradition meets luxury, promises an Indian restaurant London experience like no other.
Your table awaits.
This festive season, delve into the Colonel Saab Christmas Special
For £59.95, relish a festive journey infused with Indian elegance, set within a Grade II listed building near Covent Garden.
Unmissable Festive Features:
Complimentary Drink on Arrival: For groups ranging from 10 to 60, we open our doors with a complimentary drink. Start your work Christmas soirée with a delightful glass of Prosecco or beer as part of our Christmas private dining package.
A Culinary Christmas: Our exclusive tasting menu, curated with a unique Indian twist by the acclaimed Chef Sohan Bhandari, promises to captivate your palate.
Sip & Savour: Every dish is meticulously complemented with an array of carefully selected wines and champagnes to heighten your dining experience.
Dine in Grandeur: The resplendent backdrop of a Grade II listed building, accentuated by authentic Indian art and artefacts chosen by our founder, Roop Partap Choudhary, provides an ambiance that's nothing short of enchanting.
Make it Memorable: For events that demand grandiosity, the entire restaurant can be exclusively yours, accommodating up to 130 guests. If intimacy is what you're after this Christmas, private dining rooms stand ready to offer a bespoke experience.
This season, choose Colonel Saab – where London's festive spirit meets Indian elegance. Perfect for a work Christmas gathering or an intimate Christmas private dining. Your table awaits.
Gallery