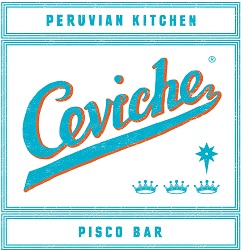 Ceviche Soho
£26+ per person
I'd like to book this venue:
Close
Thank you for your interest in Ceviche Soho!
Here are your booking requirements:
For more information regarding availability and prices please call
020 7205 7544
Alternatively, simply fill in your name, email address and phone number in the form below and we will call you back to confirm.
Ceviche Soho is inspired by the Bohemian neighbourhood of Barranco in Lima, with its historic buildings and quirky restaurants.
The Bar Area features a Ceviche & Pisco Bar, which has been inspired by the colourful and buzzing fish markets of Lima's busy Chorrillios port.
Zinc walls and bar tops subtly nod to iridescent fish scales, simple white tiles bring the markets to life and the red wooden bar references the wooden boats that bring the freshly caught fish to the port. The retro lighting takes you back in time and the tiled mural, also inspired by Lima's markets, elegantly outlines the space.
The Restaurant Area features a hero wall which celebrates important chefs, musicians, artists, writers, sportspeople and poets.
Photos have been gathered together and framed in artistically chosen vintage frames which Martin Morales has collected over the years. The framed posters represent moments in time of Peruvian arts and culture. Most have been signed by the performers, artists, painters or musicians who call Ceviche their home away from home.
Both areas can be used for all types of events including special occasions, working lunches, and pre-theatre dinners.