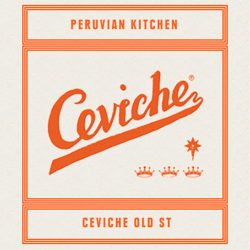 Ceviche Old St
£27+ per person
I'd like to book this venue:
Close
Thank you for your interest in Ceviche Old St!
Here are your booking requirements:
For more information regarding availability and prices please call
020 7205 7543
Alternatively, simply fill in your name, email address and phone number in the form below and we will call you back to confirm.
Ceviche Old St is housed on the ground floor of what was once the Alexandra Trust Dining Rooms, and incredible building with so much heritage built in 1889 by Sir Thomas Lipton to feed the working people of East London.
The design was a collaboration between Martin Morales and the award-winning Fabled Studio and it focussed on restoring the buildings' original structural features and character.
The Restaurant Area features an open kitchen that shows the theatre of cooking, breaking the boundaries between chefs and customers, whilst the 70-cover Bar Area offers a distinct East-London 'pub' feel.
The building is a beautiful space with incredible glazed brick tiles with interiors that are faithful to Victorian architecture, yet introducing same-era Peruvian aesthetics to the mix.
The restaurant features Ceviche Old St Gallery, a Peruvian contemporary art gallery and the first of its kind in London. Celebrating Peruvian creativity, Ceviche Old St Gallery showcases the work of the top 50 Peruvian contemporary artists adding thus a creative edge to the aesthetics of the restaurant.
Ceviche Old St is perfect for special occasions, indulgent dinners, and lazy lunches providing an ideal setting.