Dirty Bones Kensington Review
The newly refurbished private dining room at Dirty Bones still has that distinct NYC-inspired eclectically irreverent ambience but with a slightly more 'hygge' feel.
The warmth of the room is undeniable, from the low lighting (real tea-lights on tables!) to the retro-70s inspired warm coloured décor alongside elements of sheer funky fun.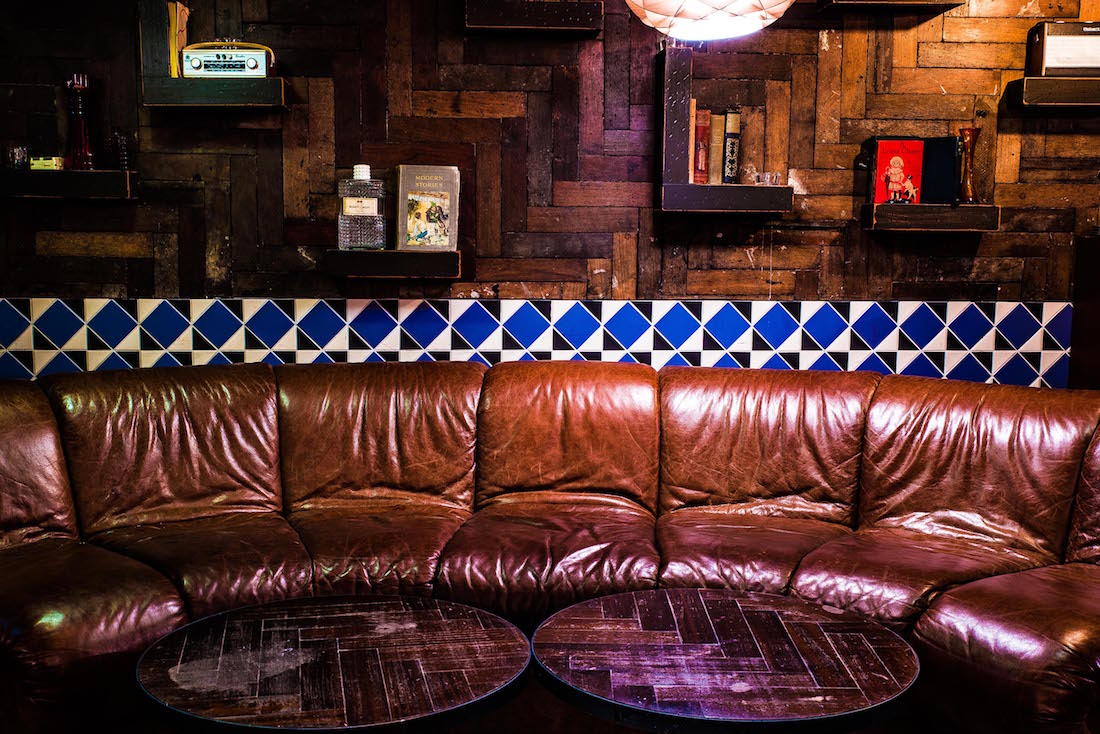 With cut glass lightbulbs strung across the room, other larger mis-matching lampshades, stained glass windows and empty photo frames decorating the wooden slatted walls – it's a hygge shack with a decidedly young & trendy feel – ideal for after work drinks, birthday parties and get togethers. The room has its own sound system as well as a projector so is often also used for leaving dos.
The main private room can seat up to 30 with room for drinks beforehand or 50-60 for a standing reception. Armed with its own bar, parties can choose from buffet style events to sit down feasts. The refurb also included a wider kitchen upgrade so, although the food remains distinctly comfort in style, there's a wider range and more options than before.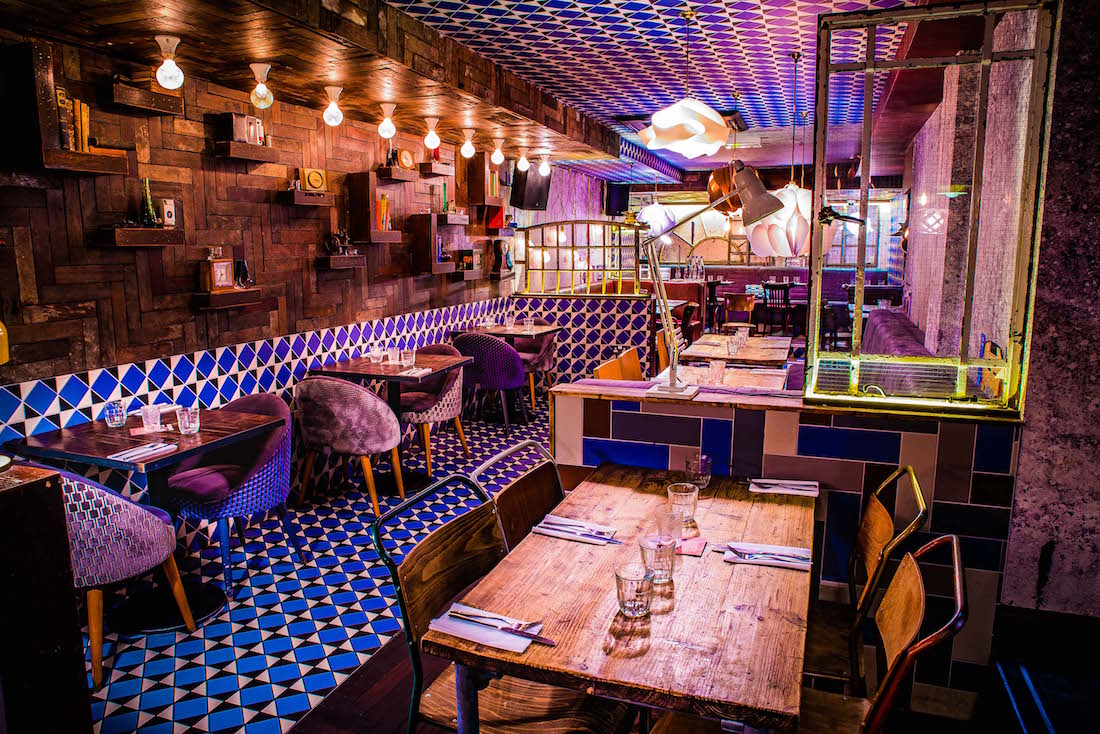 Menus still include staples like ribs, burgers and steak but the party menus now also feature irresistible indulgences such as the crab and lobster roll with black garlic, herb and tallegio mac & cheese, pork belly lettuce cups, and chorizo charred octopus.
Comfort bites (canapes) start at £15 per person for 4 (£19 per person for 6) and include classic sliders, crispy fried chicken, mac balls, buffalo hot wings and the vegan option of butternut squash donuts. Menus start at £25 per person for 2 courses and sides for lunch or £29 for a 3 course dinner or the deluxe options costs £31 and £37 per person respectively.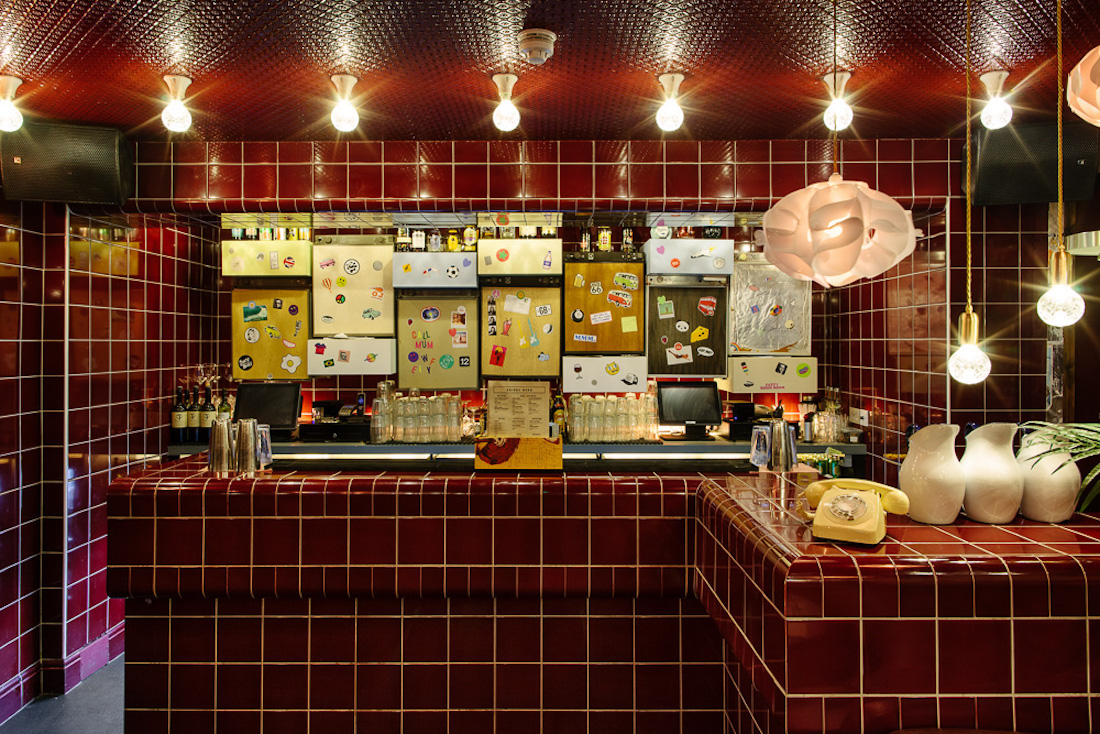 The rest of Dirty Bones is handily laid out in sections that can also be hired for semi-private events. There's a raised section at the back which can seat 30 and has direct access to the main bar, while other parties can be hosted in the bar for up to 15 or by the DJ for around 20.
And that's our top tip! Every Thursday there's a live band, while every Friday and Saturday a DJ starts at 9.30 – ensuring a great party night for all. We also loved the cheesy truffle fries – we're talking naughty but soo nice!
Make a booking for a private dining experience at Dirty Bones Kensington Today!