Chefs
Our Chef profiles get you closer to the drama and action of the kitchen.
Celebrity chefs restaurants make an excellent venue for fine dining – you can taste the drama and excitement. Through our chef profiles you can see each chef's passion for food and culinary expertise as they talk about their favourite parts of fine dining cuisine, professionally and personally, whilst catering for some of the hottest celebrity hangouts in London.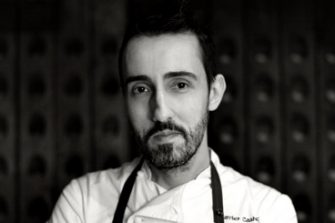 Xavier Castella Vilamajo
This week we've been speaking with Xavier Castella Vilamajo, Head Chef at Margaux, South Kensington.
Margaux
Read more »