Mike Brown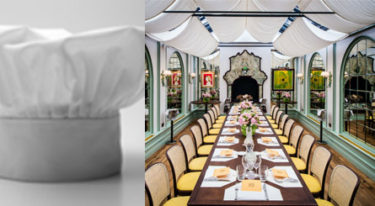 How long have you been at the restaurant?
Two years.
Which was the first restaurant you worked in?
It was a pub called Euxton Mills, in Euxton N.W. England.
What was the last London restaurant you went to, apart from your own?
Chez Bruce
Which London restaurant is your favourite and why?
Gastro – a little French restaurant in Clapham, because it's rustic and unfussy.
What or who has been the biggest influence on the way you cook and why?
My mother, just because she's my mum.
What is your personal signature dish?
Squid with caponata.
Which other chef(s) do you most admire?
Gordon Ramsay and Alain Ducasse, because they're both amazing at what they do, have lots of Michelin stars and are at the cutting edge of cooking.
What's the best part of your job?
The menu – I love writing the menu, it's my food.
And the worst?
The worst part of my job is when a member of staff leaves.
What would your last meal be?
Lancashire Hot Pot.
Do you have a chef's shortcut that you can share with us?
To cook the perfect steak medium rare, get your pan very hot, throw sea salt into it, lightly rub your steak with a bit of oil; put the steak in the hot pan; cook on each side for 3 minutes (for a 200g steak).