Lazarine Kroni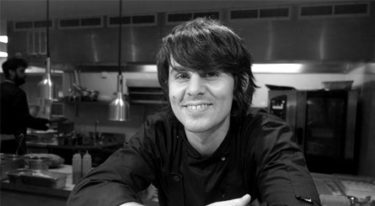 How long have you been at the restaurant?
From September 2014.
Which was the first restaurant you worked in?
My uncle's restaurant "La Vela".
What was the last London restaurant you went to, apart from your own?
Hedone in Chiswick.
What or who has been the biggest influence on the way you cook and why?
Pier from "Osteria dell'Arancio" in Chelsea.
What is your personal signature dish?
Fish stew "Zuppa di Pesce Mediterranea".
Which other chef(s) do you most admire?
Massimo Bottura.
What's the best part of your job?
Creativity.
And the worst?
Long hours.
What would your last meal be?
Spaghetti with Sea Urchins.
Do you have a chef's shortcut that you can share with us?
No shortcuts, just hard work with attention to each little details on the plate, in the meantime enjoy the experience you having.