Gill Meller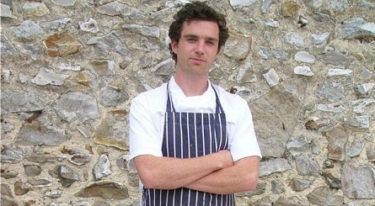 How long have you been at the restaurant?
7 years.
Which was the first restaurant you worked in?
Henry's Beard, an organic festival cafe.
What was the last restaurant you went to, apart from your own?
Brawn in Bethnal Green.
Which restaurant is your favourite and why?
A little family run restaurant that I visit in the South of France. It is based on a farm – they make all of their produce.
What or who has been the biggest influence on the way you cook and why?
Hugh & the River Cottage ethos has given me a great understanding of what is quality food.
What is your personal signature dish?
Pressed pig's cheek terrine.
Which other chef(s) do you most admire?
Fergus Henderson, Nigel Slater & Jane Grigson.
What's the best part of your job?
Eating.
And the worst?
Eating.
What would your last meal be?
Poached eggs on Marmite toast.
Do you have a chef's shortcut that you can share with us?
Always make pizza dough 24 hours in advance.