Gary Lee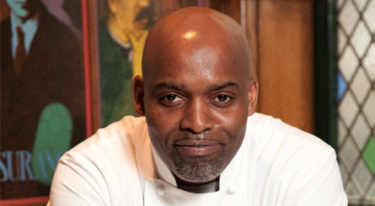 How long have you been at the restaurant?
5 years.
Which was the first restaurant you worked in?
Queen Elizabeth Carvery in Chingford. I was 18!
What was the last London restaurant you went to, apart from your own?
Les Deux Salons in Covent Garden (new restaurant from Anthony Demetre – founder of Arbutus and Wild Honey).
Which London restaurant is your favourite and why?
Polpetto in Soho for its innovative menu and its simplicity of style. Hix in Soho & Mark Hix's attention to flavours is unique. Nahm in Belgravia for its authenticity. I had the pleasure of working with David Thompson and his knowledge and skill is second to none.
What or who has been the biggest influence on the way you cook and why?
Mark Hix for his natural approach to food, his knowledge, his daring and his constant encouragement. Tim Hughes (Chef Director, Caprice Holdings) for his reliability, execution and attention to detail.
What is your personal signature dish?
Seared scallops, sticky pork, perilla cress & sesame.
Which other chef(s) do you most admire?
Marcus Wareing (at The Berkeley), Christine Manfield (she is Australian & I met her when she was working at East West) and Skye Gyngell (Petersham Nurseries) and Nigel Slater.
What's the best part of your job?
To see others succeed (the job is very demanding, so success is all the more sweet).
And the worst?
To see others not succeed because it takes stamina, determination, self-discipline and patience to survive in the kitchen.
What would your last meal be?
Something cooked by my daughters & they know what I like and would never get it wrong.
Do you have a chef's shortcut that you can share with us?
This is not really a shortcut, but it produces fantastic results, so it's worth it. Depending on how many people you need to cater for, put large baking potatoes on a roasting tray that is layered with salt. Score the potatoes. Bake until crisp and soft on the inside. Take out of the oven; cut them in half and scoop out the flesh. Discard the skins and put the potato into a saucepan. Add cream, butter, salt & white pepper; beat with a whisk. This will produce a light, fluffy, mashed potato like you have never tasted before.