Dave McCarthy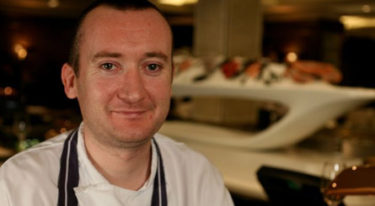 How long have you been at the restaurant?
Since it opened in 2006.
Which was the first restaurant you worked in?
Flemings in Cork, Ireland.
What was the last London restaurant you went to, apart from your own?
Pierre Koffman's new restaurant at the Berkeley hotel.
Which London restaurant is your favourite and why?
J Sheekey's – it's just great.
What or who has been the biggest influence on the way you cook and why?
My very first employer Michael Fleming. He sent me to London when I was 22. Tim Hughes has also been a big influence as I've worked with him since 1998.
What is your personal signature dish?
Fillet of cod with chorizo and padron peppers.
Which other chef(s) do you most admire?
People like Anthony Demetre at Arbitus and Henry Harris, who I used to work with. Chefs who keep it real and don't try and over-complicate food.
What's the best part of your job?
Hearing all the good reports about Scott's and reading something nice in the paper about the restaurant.
And the worst?
Dealing with complaints and tricky customers – especially situations where there's nothing you can do.
What would your last meal be?
Roast chicken dinner with all the trimmings.
Do you have a chef's shortcut that you can share with us?
When cooking cod fillet, lightly season the flesh side with salt and leave for 10 minutes, then wash off and dry thoroughly. This removes excess water in the flesh holding the flesh firmly together and seasoning at the same time.