Sep 27, 2016
Top 10 Gastro Pubs With Great Private Rooms In Central London
The great Gastropub is a peculiarly British phenomenon – the evolution of the humble pub to cater for our multi-cultural gastronomic taste buds. For many a social occasion, they are now the perfect bridge between informality and quality grub, allowing guests to feel at ease in relaxed surroundings, while still being able to enjoy a great canape, nibble or even full sit down dinner.
Here's our top ten central London gastropubs where you can hold parties and events of all shapes and sizes.
Shoreditch gastropubs really hit the zeitgeist and The Owl and The Pussycat is a top example. A proper old boozer, that now serves responsibly sourced seasonal classic pub grub, has a snug for private parties up to 60 (standing) and there's even a terrace for summer evenings. Another Shoreditch favourite is the Merchant's Tavern, with its Storeroom for 22 guests or the Chefs Counter where parties of up to 10 can salivate as their food is cooked by top chefs Angela Hartnett and Neil Borthwick.
Over in the Docklands, The Gun serves its award winning British cuisine in three private rooms for 16-20 guests, while the whole venue, main bar or outdoor heated terrace with views of the Thames and O2 Arena can also be hired exclusively for up to 250 guests (terrace alone 110).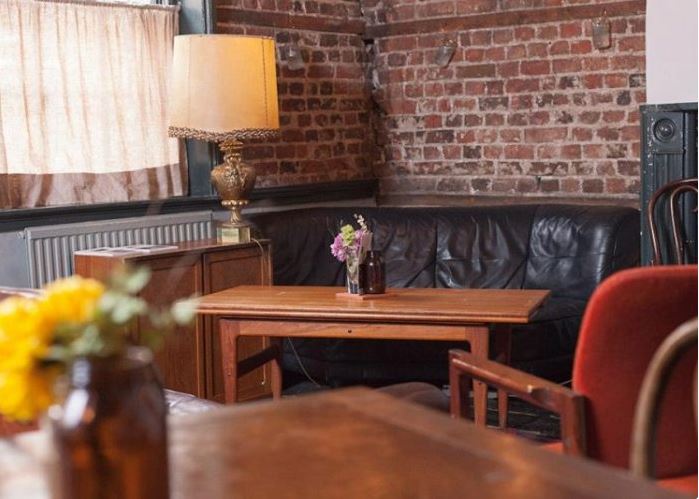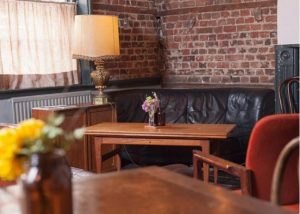 No prizes for guessing where The Clerk and Well is based (Clerk-en-well – get it!), and this classic city pub is now a firm favourite with Cityfolk for lunches, after work drinks and dinner events. First floor dining rooms host 45, while the ground floor caters for up to 60 (seated). But no Brit-pub grub here, the cuisine is pan Asian with grazing menus encouraging an informal relaxed style of event.
The regeneration around St Pancras has been quick to discover The Betjeman Arms. It's Grade I listing only adds to the fabulous ambience, while the five private and semi-private areas include boardrooms and a stunning terrace for between 12 and 60 guests. Food is British in style and includes everything from sumptuous feats to sharing menus, buffets and canape boards.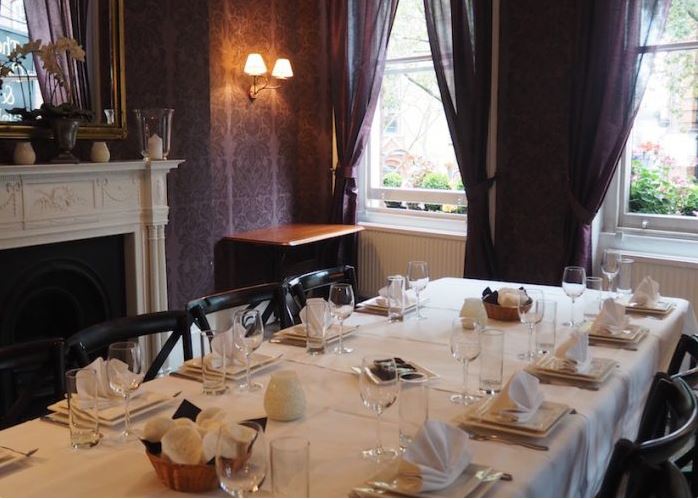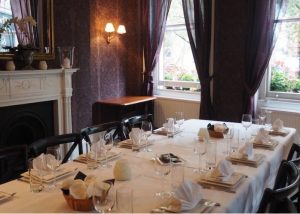 Nearby The Fellow has a natural draw for those who want a glamourous pub feel with a few fabulous cocktails to boot. The Black Door Bar and Terrace is perfect for parties of around 35 (60 standing), while the smaller private room for 12 is ideal for meetings and more discrete dinners.
We also really love The Clarence – not just its amazingly central location but also its stylishly eclectic, ever so slightly over the top, white décor and odd telephone box dotted around. The Beefeater Room seats up to 40 for private events and lends itself perfectly as a relaxed foil to the serious corridors of power surrounding it. We especially love the picnic platters – a great addition to their best of British menu.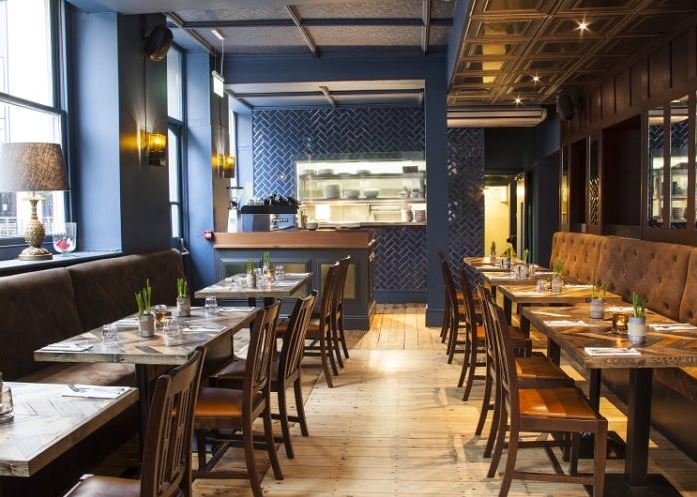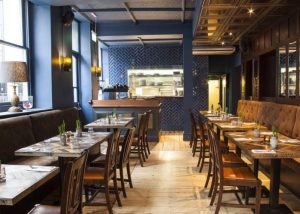 For those in the know, The Portman, just off Oxford Street, makes a great venue. Open from 7.30 to midnight, 365 days of the week, this modern gastropub offers everything from breakfast, brunch, lunch and dinner, to canape receptions and more. Menus start at just £28 per person, while the extensive wine list features bottles ranging from £18 to £159!
Over in Bloomsbury, The Lady Ottoline provides a Farrow and Ball inspired gastropub experience. The striking colours add a certain French-chic flair to their offer, with their two private rooms for 15 and 45 catering to a refined and elegant gastronomic pub dining menu.
Finally, we are particularly fond of Belgravia's Star Tavern (a former drinking hole of ours) for holding true to its pub roots while providing excellent examples of traditional pub grub – their private room upstairs holds around 50 guests (standing) and is perfect for a Christmas party, fun celebration or celebratory drinks. And there's even a whisky corner for afters.