Jul 15, 2019
Private Dining Venues in the UK With Sea Views – Part 1
Clement weather my be sporadic and unpredictable in this country but when it does arise, it's a great opportunity to take in some of the UK's fabulous restaurants, hotels and other venues that have great views of our outstanding seaside towns and coastal regions. For those looking to hold parties, wedding receptions and other events in special locations, these venues have fabulous private rooms to match their fabulous views.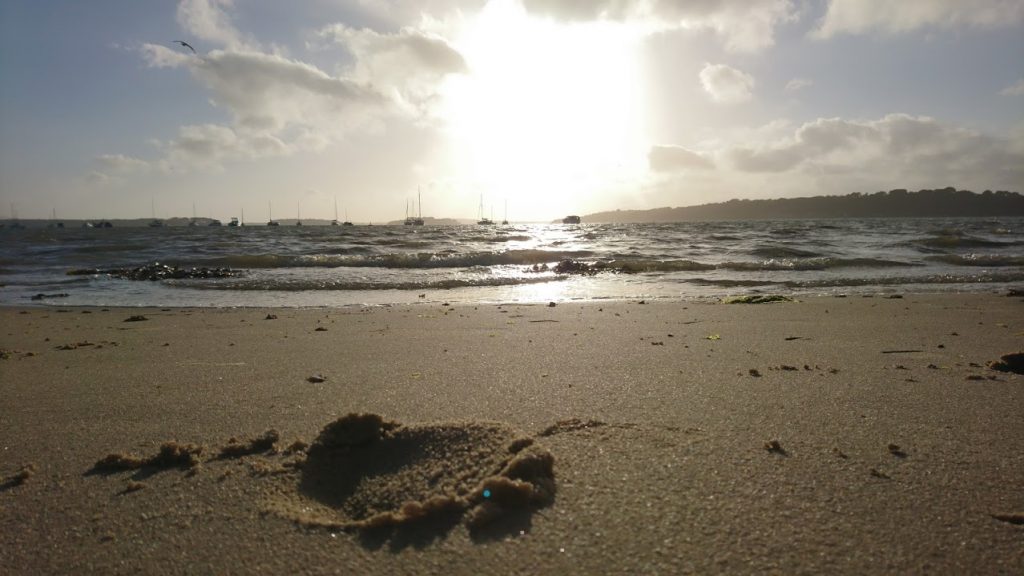 Private Dining in the South of the UK
With extraordinary panoramic cliff-top views, this delightful restaurant has a private penthouse apartment for 15 guests with its own waiter for parties, christenings, lunches and dinners. It offers award-winning British and French food showcasing local produce and seafood for lunches and dinners but can also arrange for traditional afternoon teas. Their dedicated events manager will arrange everything.
This fabulous family run restaurant in Emsworth comes with a serious culinary pedigree as well as stunning views of the quay, harbour and sea beyond. With simple yet innovative menus, the private dining room is ideal for intimate and elegant gatherings of up to 13 guests – whatever the occasion. They can also arrange personalised wine tastings on request and offer a package – free use of the private room if booked with a meal.
In the heavenly bay of Polzeath, this restaurant couldn't be more perfectly situated for staggeringly beautiful Cornish sea views. Boasting a new roof top bar this summer, they also offer al-fresco dining on their terrace and cater for a wide variety of private parties, weddings and other events. Fresh local seafood is mixed with international favourites. Instagram-tastic sunsets are available but cannot be ordered!
The Chef's Bar at this Michelin starred restaurant boasts not only panoramic views into the picturesque bay of Port Isaac but also views into this magic kitchen. The L-shaped bar is a private space which can seat up to 10 guests. The menu is the same as that offered in the restaurant – a multi-course seafood tasting menu for £140 per person (without wine). Dietary requirements can be catered for by prior request. The restaurant is closed Sunday, Monday and Tuesdays.
This stunning hotel is situated just off the Old Quay in the Medieval part of town – with the sea just moments away. It offers three private dining rooms that can host parties from 20 to 40 guests, enjoying the classic French Hotel du Vin cuisine. Packed with original features, open fireplaces and views of the neighbouring churchyard, it's also possible to stay the night in some of their 38 bedrooms and suites.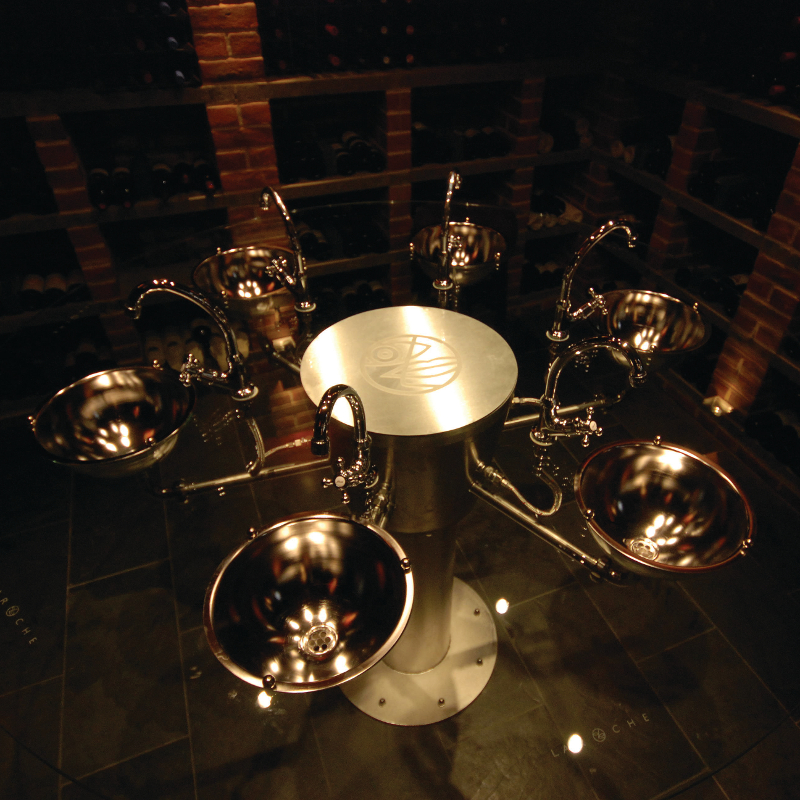 With stunning floor to ceiling windows giving way to superb views of the Brighton seafront and West Pier ruins, the Salt Room has a private dining room for 16, a mezzanine floor for up to 35 and it also offers exclusive hire of the main restaurant for parties of up to 90 for seated events (110 for standing receptions). Serving their award-winning modern British seafood, the restaurant prides itself on serving sustainable, local produce for around £35 per person.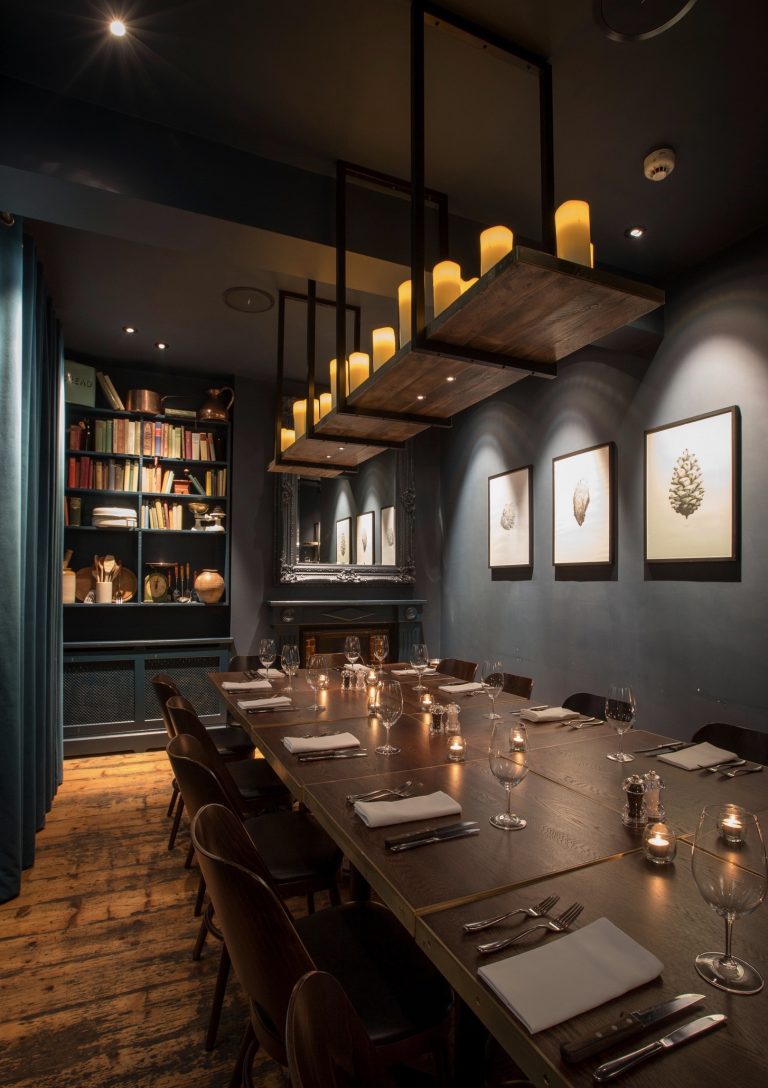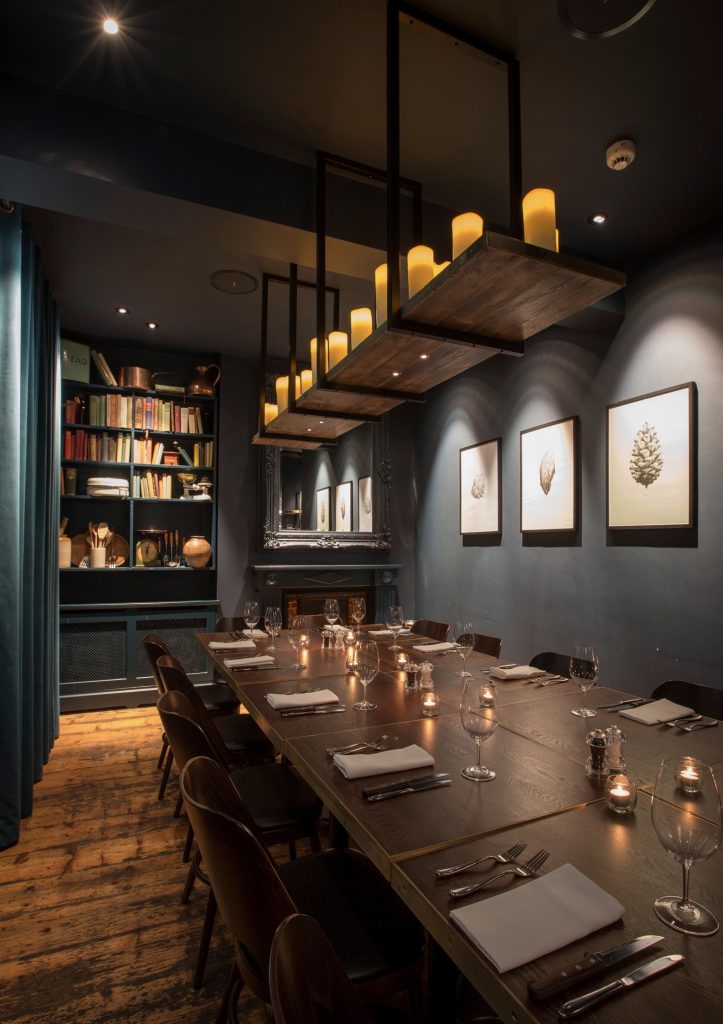 HIX Oyster & Fish House, Dorset
With picturesque views over Lyme Regis and perched on the hillside, this Hix venue is ideal for private parties and is licensed for weddings. It boasts a stunning terrace around the dining room which itself has floor to ceiling windows and can cater for 50 guests seated or 70 for a reception. Menus feature locally sourced fish and seafood and seasonal British ingredients and bespoke packages – which can include nights at the Hix Townhouse – are offered depending on the type of event.
Shell Bay is a stunning venue and a favourite for weddings as well as smaller parties. The Side Tent is just off the main restaurant and can seat up to 30 guests. It can be booked off season but not from July to September when no tables of over 8 are accepted. Although it doesn't have a license for weddings, they can organise blessings and are dab hands at catering receptions and wedding breakfasts. Menus start at around £30 per person for a three course meal, although they can also cater BBQs and buffets on request. Private room hire charges vary depending on time and date of event.
In the idyllic village of Orford, this former fishing boat from River Cruise Restaurants can be hired as a private charter for special occasions. It offers fabulous a la carte dining for parties of up to 12 guests as well as an extensive, carefully selected wine list. Taking in the beautiful scenery, there are no better views of the sea than when actually sailing on it.
Sporting a very different vibe to most, over in Essex's Westcliff on Sea, the Genting Club casino on the Esplanade has recently been refurbished and now offers a myriad of options for parties and events. It includes the restaurant where guests can enjoy the Modern European menu featuring delicious charcoal fired Josper-grilled meats. The Private Function Suite for up to 100 guests with its own bar and dance floor and loos, it's ideal for weddings, conferences and even fashion shows.