Jun 27, 2018
The Best Private Dining Event Spaces In Manchester
We think it's a travesty that Manchester still doesn't have a Michelin star, given it has such a wealth of truly superb restaurants – many of which have fabulous private and semi private dining spaces as well as options for exclusive hire.
In fact, we're so miffed at the lack of recognition of Manchester's culinary talents that we've listed our top ten picks below… we know you'll agree they can stand proudly alongside the best of the rest around the country!
Malmaison
Modern European

Located just across from Manchester Piccadilly station, Malmaison offers a huge range of private spaces, with five private rooms of differing sizes able to seat parties from 14 to 88, while the Ember Lounge can host 24, and the Mezzanine Floor can host 100 for standing receptions or 180 when combined with Mal 2.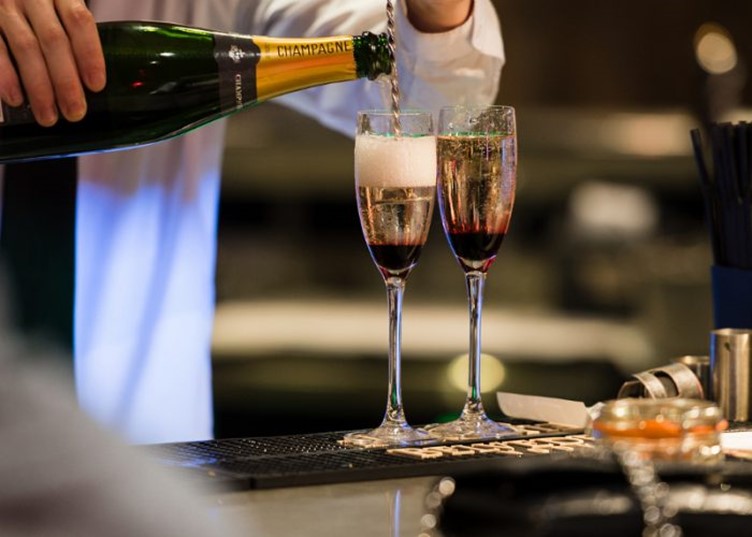 The French
Modern British

We kick off with the Midland Hotel's two offers – The French, which doesn't have a private room but can be hired exclusively for events for up to 30- 40 guests to enjoy the six course tasting menu (£85 per person) and there's a minimum spend of £35 per person on drinks. Our top tip – it's closed for lunch so always available for exclusives, whereas for dinner you may need to book up to 3 months ahead!
Mr Cooper's
International

In the same hotel, Mr Cooper's has a range of areas that can be used for semi private events. There's no charge to hire the study, which can host up to 24 guests who can dine from the a la carte. Similarly, it's possible to book the bar area for drinks and canapes as a standing reception. The main dining room can be sectioned into two semi private spaces for 60 and 80. These larger events can choose from a set menu, or a reduced a la carte and there is a room hire charge and minimum spend. The venue can also be hired exclusively for up to 180.
20. Stories
Modern European

The glamorous 20. Stories boasts a private dining room with stunning views of the city. It can seat up to 14 guests for lunch or dinner whether for a party or corporate get together. The venue can also be hired exclusively for up to 120 guests (seated) or up to 400 for a standing reception. Set menus, cocktails and canape parties can all be catered for.
Alderley Edge Hotel
Modern British

With stunning views over Cheshire Plain, the Alderley Edge Hotel has three private rooms with space for up to 130 in the Laurent Perrier Room, while smaller events for 12 and 20 can be held in the Brynlow and Fallibroome rooms respectively. Ideal for wedding receptions as well as smaller personal and corporate events, menus boasting heaps of locally produced goodies, start at just £32.50 for three courses.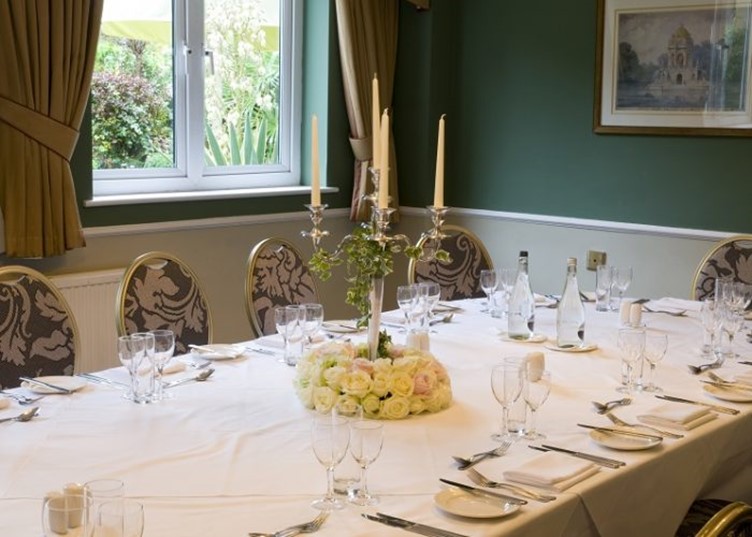 Gusto
Italian

Within the stunning Elliot House on Deansgate, Gusto's opulent surrounds and a grand central bar are inspired by the grand cafes of Europe. With an intimate private dining room for 12, there are also a variety of areas of the main restaurant that can be sectioned off for semi private events and standing receptions. Set menus are available as well as canape options so any event can be catered for.
Tattu
Modern Chinese

For the ultimate in stylish modern Chinese fusion, the chic Tattu has a private room for up to 40 guests for a sit down event or 70 for a standing reception with drinks and canapes. A range of sharing menus are available from £40, £50 and £72 per person for groups of 9 or more, while canapes start at just £2 each. There's a minimum spend depending on the time and date of event plus a very reasonable £10 per head deposit and dine from the sharing menu.
Grafene
Seasonal British

The highly polished industrial chic designed Grafene offers a semi private areas from 8 to 100 (as an exclusive hire). They pride themselves on corporate dining, offering The Wine Cellar and Portrait Room for tailored business events. Set menus at £40 or £50 for three courses are available as well as a five course tasting menu or bespoke menus. There's AV equipment available, free Wi-Fi and no room hire or minimum spend.
Manchester House
International

Manchester House offers a semi private dining area at the back of the restaurant for up to 10 guests. Separated by a sheer glass screen and overlooking Spinningfields, guests can enjoy the 12 course tasting menu, which costs £95 per person. There's no room hire but a £20 deposit to secure the booking.
Manchester Restaurant Bar & Grill
Modern European

In the heart of Manchester, the Private Dining Room at the Manchester Restaurant occupies the whole of the second floor and can be used for functions from 10 – 100. The space is superbly versatile with a reception area and cloakroom facilities, cocktail bar and service kitchen, it can cater for everything from corporate events to personal celebrations. A range of menu options are available starting at around £25 per person, while optional extras such as wine tastings and cocktail making classes can also be added.
Not found what you're looking for? Browse our full list of private dining rooms in Manchester.