Feb 20, 2018
Private Dining Rooms: Where to eat near Tower Bridge?
An iconic and blossoming area, a plethora of exciting hotels have popped up over the last few years around The Tower of London but if you want to host an evening in a restaurant there are also plenty of options within walking distance of Tower Bridge.
Check out our top private dining rooms in the area…
Steak
Boasting two private rooms, there's an atmospheric and discreet wine room at the back of the restaurant for 14 people but their showstopper is the Top Private Dining room for 24 guests. With beautiful views of The Tower it also has a glass wall between the restaurant and dining room which can be kept open for atmosphere or closed for privacy. Gaucho offers group dining, sharing, signature, tasting and 'carnivores feast' menus or canapés and bowl food for standing receptions. Our top tip is the business lunch menu – three courses for £39.50 including a glass of wine, water & coffee.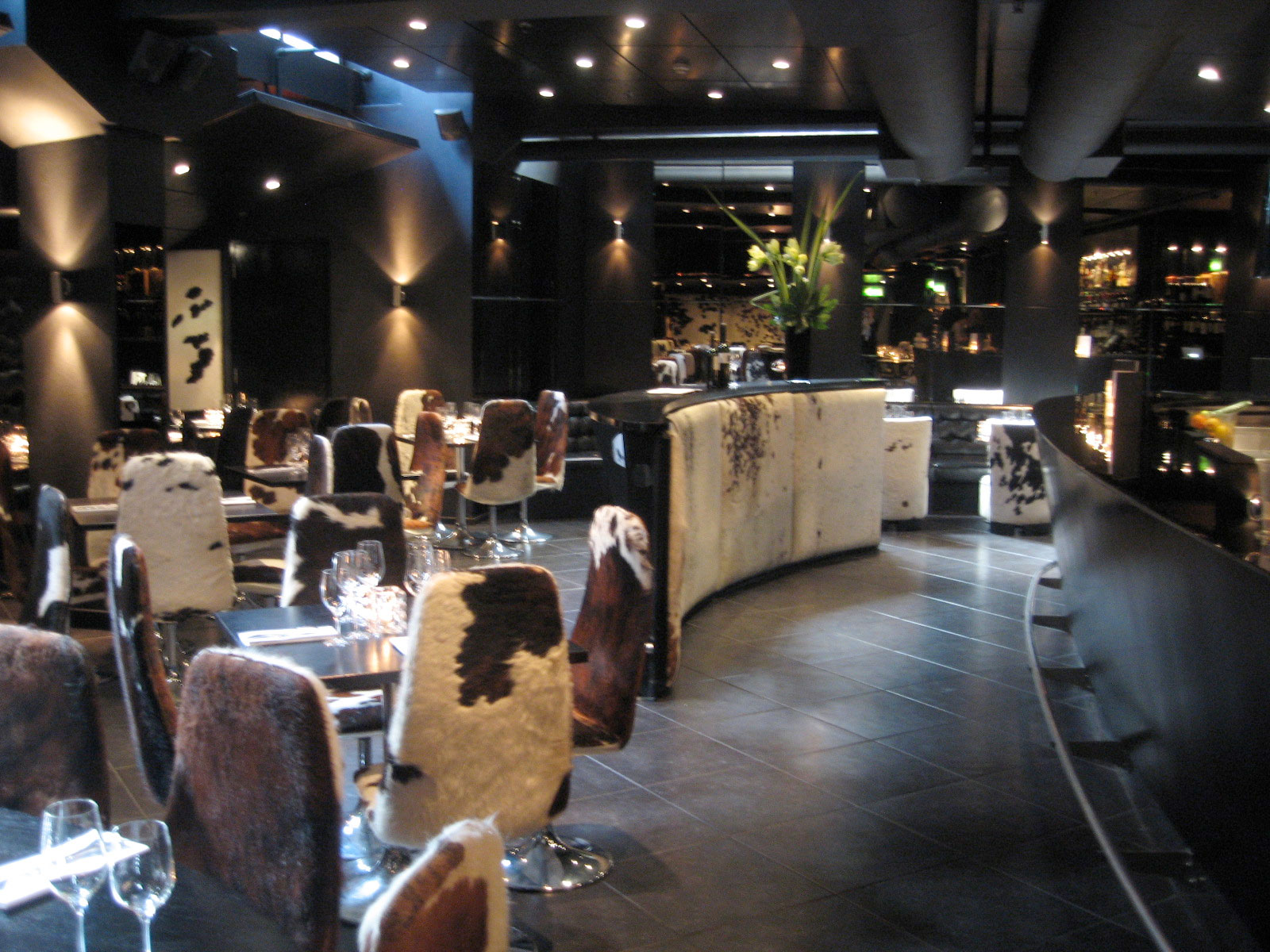 Modern British
This newly opened bright and eclectic branch of the buzzy brand has a fabulous private room for up to 52 guests (150 standing). With views of the River Thames, Tower & Bridge, stylish interior design and its own bar, it's a great package!
Restaurant Story
British
Tom Sellers' Michelin starred restaurant showcases British food through his ever-evolving seasonal tasting menu. Although there's no standalone private room, exclusive hire is available 6 days a week (they're closed on Sundays) for up to 36 guests. Guests are offered the seasonal tasting menu, or bespoke menus can be designed in collaboration with the client.
Modern British
The private room in this beautiful restaurant is a blank canvas with floor to ceiling windows overlooking the River and Bridge and boasts large wooden terraces with views of the wider London skyline. With room for up to 60 or 120 standing, the space is ideal for cocktail parties as well as a variety of summertime events featuring BBQ style buffets.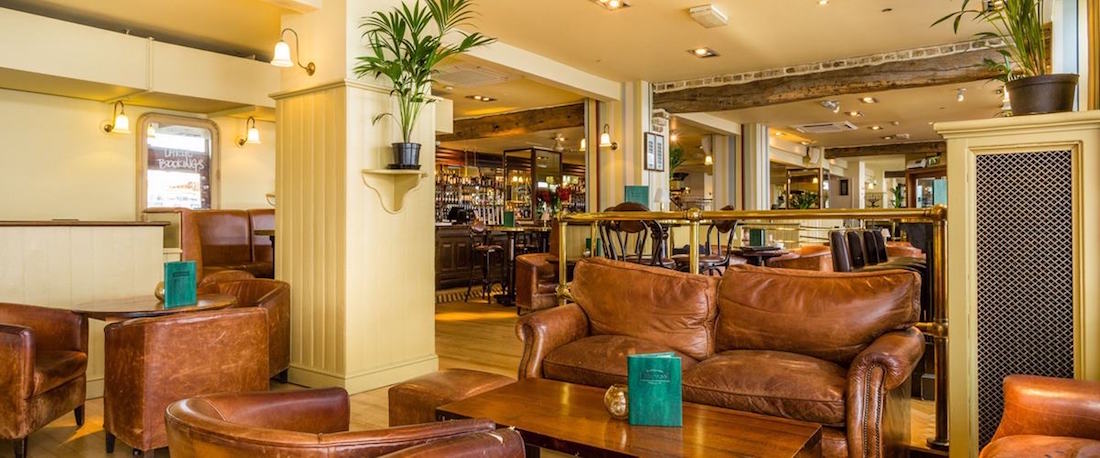 Italian
With group dining available for parties of 10-45, this busy trattoria from D&D London offers delightful Italian cuisine that's ideal for birthdays and celebrations and well as relaxed corporate events. With full length doors opening out onto the terrace overlooking Tower Bridge, it's an ideal summer venue.
Top Tip: They offer pasta-making classes as an add on to make your event unique – a perfect activity for both corporate team-building and hen/stag do's.
Perkin Reveller
Traditional British
This classic traditional pub is part of the Tower of London estate. It boasts a semi private area for up to 20 seated or 40 standing. Guests choose from the traditional British a la carte menu, craft beers, signature cocktails and even fine teas! There's no hire charge unless the whole venue is booked for exclusive use (80 outside/120 inside).
Bodeans BBQ
American BBQ
London's original BBQ restaurant has a site a stone's throw from the Bridge and two semi-private dens for up to 8 individually or 16 combined. Parties can still eat off the a la carte but depending on the time of event it may be advisable to order in advance, pre-order set menus or platters which start at £22.50 per person. And don't forget it's not just meat they're good at here, they also have a cracking selection of luxury Bourbons, rare whiskies and craft ales to enjoy!
Continental
Set in an original warehouse this famously atmospheric pub boasts a large function suite, which caters for parties from 4 to 150. Big picture windows boast views over the dock towards Tower Bridge, this purpose-built contemporary extension is often used for wedding parties, conferences and private functions. Room hire starts at £1,500, while set menus begin at £22.95 for 2 courses, (£28.95 three courses/four courses £38.95), while canapés start at £8.95 for three.
Spanish tapas
Just moments away from the Bridge this independent Spanish restaurant has a private room for up to 25-30 guests as well as picturesque views of St Katharine's Dock. There's a minimum spend for the room (dependent on time and date of event) and while tapas can be ordered on the day, they advise a pre-arranged tapas sharing menu from the a la carte to ensure smooth service.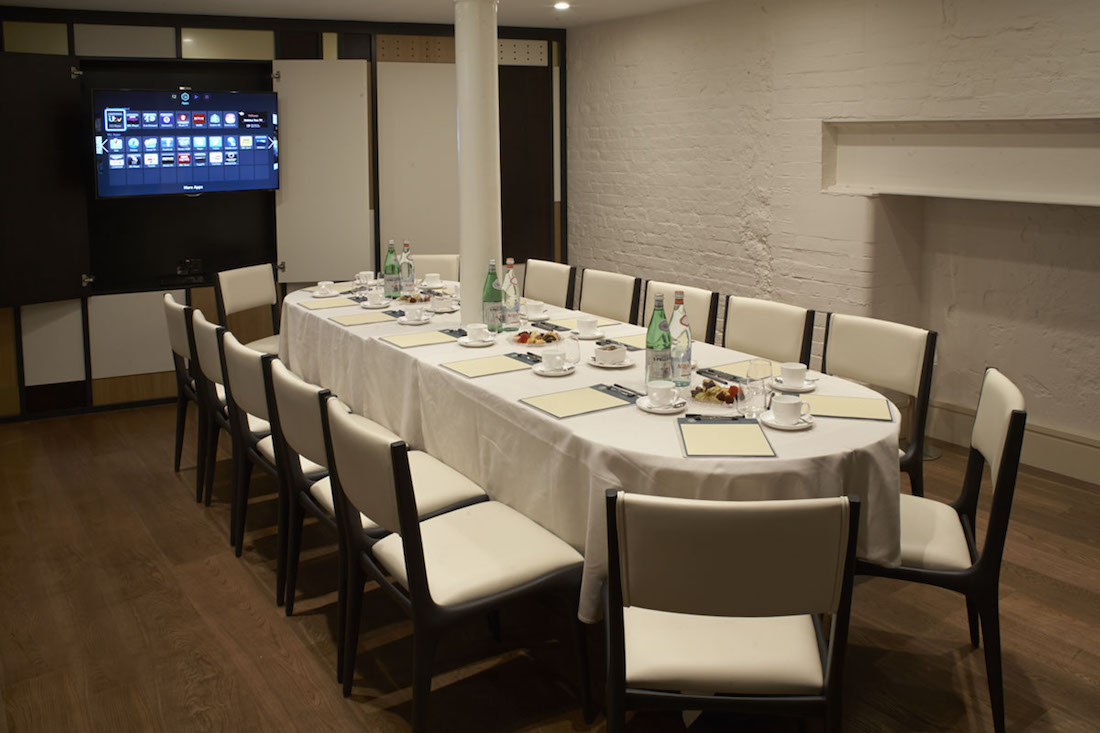 Italian
Ideal for parties, meetings, and other events, the newly opened meeting rooms on the top floors of Salotto 31 have a private bar as well as state of the art multi-media facilities.
The Venetian first floor seats 45, while the Private Dining Room or Venice Simplon Orient Express caters for 24, and the Ground Floor or San Marco Room which can seat 50-70 as an exclusive use.
Tom's Kitchen St Katharine Docks
British
With striking views of the docks, this popular restaurant offers private and semi-private spaces for hire as well as a deli for standing events up to 40 and the option of exclusive use for up to 130. The private dining room seats 16, the semi-private room 48 and combined can host parties of up to 60 to enjoy Tom Aitken's seasonal British classics.
French
This popular brasserie has a plum site opposite the Tower and two private rooms for 55 and 95 guests. The smaller room also features a striking curved bar perfect for standing receptions and canape parties and launch events.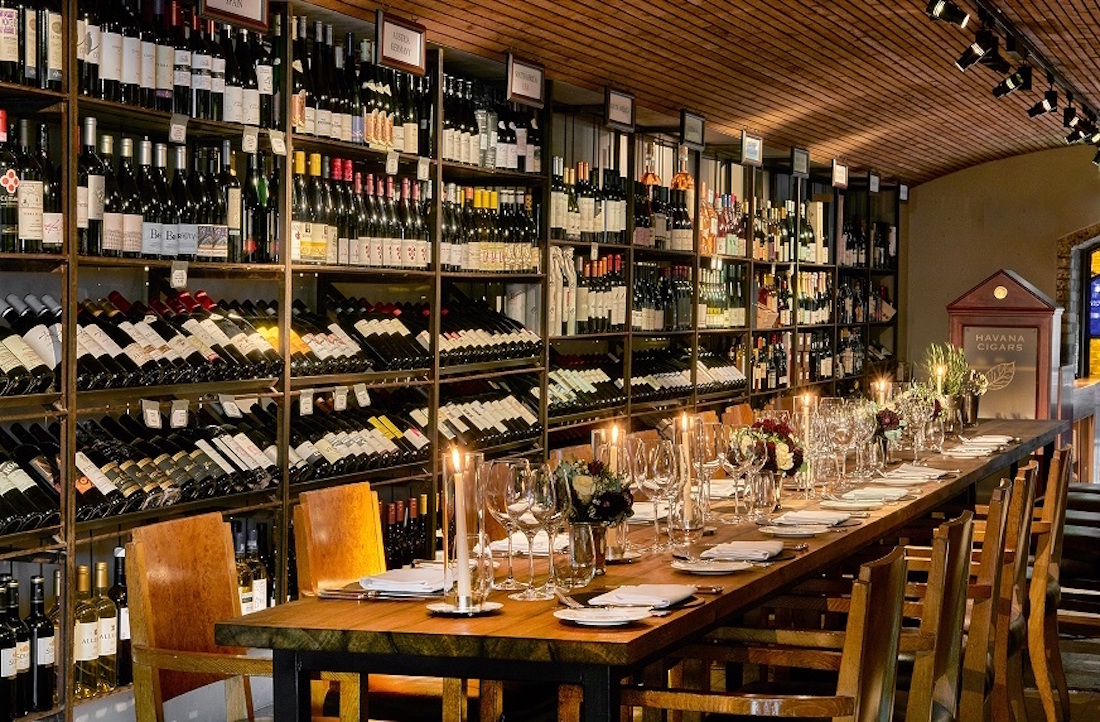 French
There are two fabulous private rooms at this iconic French restaurant, as well as the famous terrace with lounge bar, and all-year-round dining and event possibilities. In addition, The Wine Room is a cavernous bottle-lined room for up to 26 guests while the Salon Privé can host parties of up to 20.