Feb 21, 2017
Private Dining In London – New Places And Spaces To Book For 2017
There's always plenty of coverage of the most anticipated openings at the start of a new year and there are some great names and exciting projects in the pipeline for 2017, that's for sure.
Here at private dining rooms, unsurprisingly we're mostly interested in the, erm, private dining rooms that will be coming online – we all love to go to a new venue after all.
Get the low down here, so you can book them first and wow your guests with the best new spaces and venues in London for your special events – be that a works do, cocktail reception, wedding or birthday celebration.
This year, openings fall into two distinct camps – new hotels and iconic chef operators. Some details are still a bit sketchy but here are the ones we're tipping as the tops!
Key Hotel Openings
Over in The City, there's a full on mushrooming of new hotels. Two have just opened to big fanfares – late last year The Montcalm Royal London House hotel launched in Finsbury Square and has just seen its state of the art conference and banqueting facilities – for between 60 – 300 guests – open for bookings.
Nearby the Four Seasons' latest offering at Ten Trinity Square has just opened its doors and is set to offer meeting salons which will undoubtedly embody the Four Seasons luxury brand.
Soho House is also getting in on 'The City' act this year, with the opening of The Ned in the old Midland Bank on Poultry. In addition to the nine restaurants, there will also be six private dining rooms hosting from 10 – 200 guests in intensely stylish Grade I listed surrounds. Opening 'spring'.
Also in the area, the Curtain Hotel and Members Club in Shoreditch is billing itself as a home for London creatives and when it opens in May will feature, alongside co-working space, 6,000 square feet of event space, with a ballroom, screening room and more.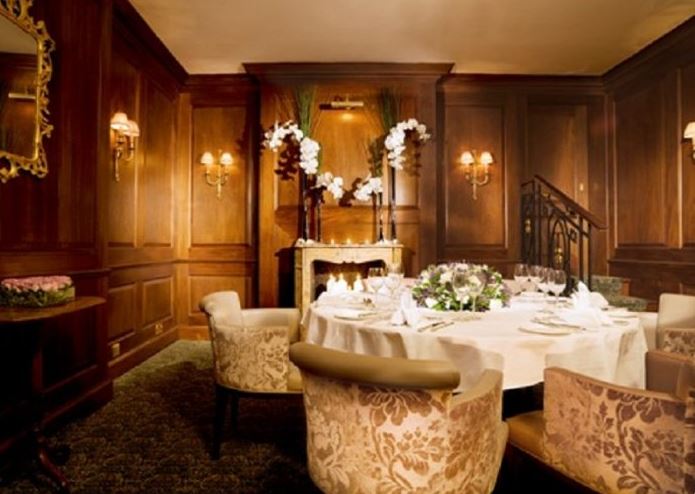 Ones to Watch
The third restaurant from Ollie Dabbous (Dabbous and Barnyard), will be called Henrietta, and is set to open on two floors of The Henrietta Hotel with space for 80 covers. We're not sure of the private dining options yet, but it's very exciting and we're keeping our fingers crossed! Opening early 2017.
Another top hotel change sees The Game Bird open at The Stafford Hotel under the direction of former-Maze chef James Durrant. With various different private dining options at the Stafford – including one of London's most atmospheric cellars in the Capital, we're hoping Durrant will be doing some of the events catering too. Opening early 2017.
Keep an eye out for the total refurbishment of the Rib Room at the Jumeirah Carlton Tower which will see legendary Michelin starred chef of Hand and Flowers fame, Tom Kerridge take over the restaurant as a standalone entity. The restaurant currently has a semi-private and private area as well as an outside bar terrace for receptions. Fingers crossed, they put aside some space for private dining in their refurb!
Key Restaurant Openings
Victoria's massive Nova development is set to see 18 amazing new restaurants, many with private venues. Although the details are yet to be confirmed, with the likes of Jason Atherton opening Hai Cenato (no private dining as yet), Will Ricker, ETM Group, Bone Daddies and D&D's 10,000 sq ft multi-use premises there will surely be many new private dining opportunities coming online.
Details of the Riding House Café's sister restaurant, The Rail House Café in Nova are already clear – with space for up to 300, it's set to have an outdoor terrace for up to 90 as well as a first floor dining room. Due to launch at the end of Feb, it's a sure fire insta-hit – bring it on!
Over in Piccadilly, the original Naked Chef's seafood and shellfish brand Barbecoa is due to open this February, with a gorgeously intimate private room for 12. Jamie O can't wait, and neither can we!
The City is looking forward to the launch of Bob Bob Ricard City in the Leadenhall Building later this month – and given it's wildly luxurious red and blue private dining rooms in its Soho premises – it's a good bet the Exchange will also feature some sumptuous private rooms.
Finally, over in the 'burbs, Rick Stein is shaking things up in Barnes at The Depot, where he's just taken over this favourite local brasserie. With space for up to 170 as an exclusive hire, each section of the restaurant can be hired separately for between 22 and 50 guests – all with stunning river views. Re-opening March.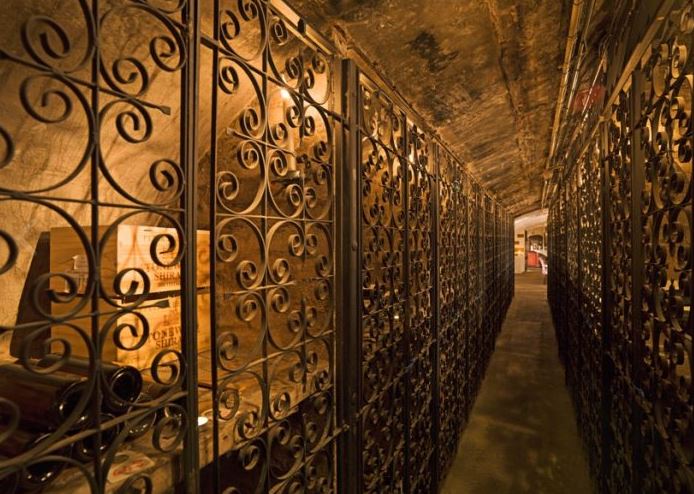 Ones to Watch
Other iconic restaurant openings to look out for include:
Hawskmoor Borough no details to be had as yet but it's due to open in February – hope that's not a mis-steak!
Gordon Ramsay's right hand chef, Claire Smyth opening her first solo venture in Notting Hill
Michel Roux's partner in fine (food) Monica Galetti and her husband, sommelier David are set to open their own venture Mere with a basement restaurant for 60.
Claude Bosi's taking over the first floor restaurant at Bibendum, it'll open later in the Spring.