Feb 28, 2017
Great Private Venues In London For Breakfast Meetings
Breakfast has long been recognised as the most important meal of the day and it's also a great time to do business. Breakfast meetings are ideal for the fast pace of London's business community.
In addition to hotels, which have long been the preserve of the breakfast meeting, London is interspersed with other great venues with private rooms and facilities for breakfast meetings as well as providing a hearty start to the day.
The Ivy's evolution is providing London with some great spaces for early meetings. The original Ivy is still basking in the glory of its relatively recent refurbishment and offers a selection of breakfast canapés such as quail's egg benedict from £23.75 per person as well as full English for up to 60 guests, the Ivy Market Grill has two private rooms for 24 or 40 guests and The Ivy's Chelsea Garden site for up to 60 guests both offering a variety breakfast menu options from £20 up to £32 for the works.
The constant clattering of The Wolseley is a permanent meeting favourite whatever the time of day but to enjoy the excellent service and food with a little more privacy, their private room for up to 12 guests provides a central location and perfect ambience.
Nearby in Jermyn Street, the Italian all-day dining stalwart Franco's offers the lower ground floor for breakfast meetings for up to 16 or 55 with both rooms. Their breakfast menu features classics as well as avocado on toast and eggs a multitude of different ways from benedict, royale and Florentine to omelettes.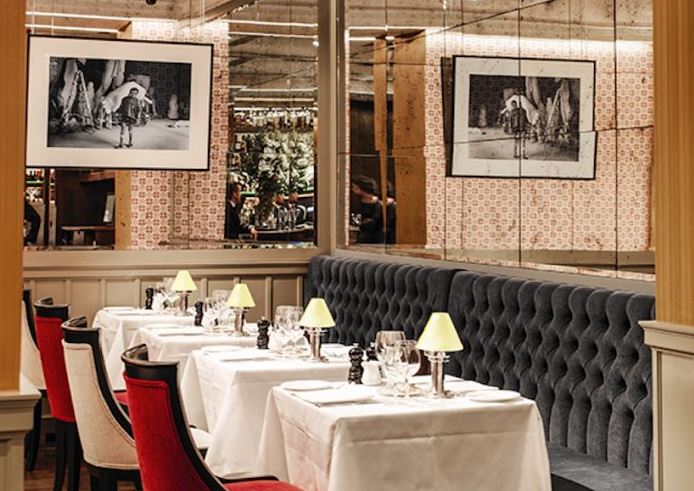 Mosimann's private dining club is another favourite although they can only cater for parties from 10am, with eight different areas for private hire for parties from 2-50 it's a great venue and enables guests to indulge in the Mosimann classic Swiss style muesli as well as other delicacies – scrambled eggs and smoked salmon being another favourite.
The Devonshire Club with four private rooms for 12 – 30 provides a superb venue to host breakfast meetings with menus featuring everything from bacon rolls (from £6) to full buffets and English breakfasts.
Bakeries such as Sally Clarke's in Notting Hill are also great venues for a breakfast meeting. Clarke's offers its Wine Room for up to 28 guests which is perfect to indulge in her signature baked goods, muffins and more! Aubaine's various sites at Marylebone, Mayfair, Kensington and Heddon Street also all offer private dining facilities to enjoy their special menus featuring classic French patisserie and boulangerie.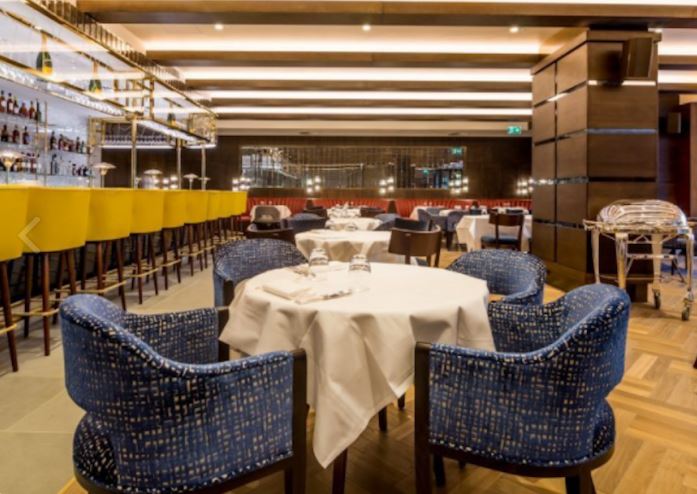 For discrete meetings near the corridors of power, Shepherd's in Westminster provides a great venue for grabbing some early morning sustenance before the day truly begins. With private rooms for 8 and 32, it's a seriously convenient spot for political pow-wows.
Over in the heart of the City, 1 Lombard Street's Botanical Room and 1776 Room remain a popular choice for up to 40 and 55 guests respectively with the convenience of being right by Bank station. Offering 'City Favourites' options as well as 'Healthy Options', smoothies and more, there's definitely something for everyone. Chiswell Street Dining Rooms also offer various private rooms hosting from 10 to 300 guests (exclusive takeover) to enjoy their clever mix of modern British and classic cuisine.
Finally, for a room with a view, renowned caterers Searcy's at The Gherkin also provide excellent City breakfasting facilities. They offer two private rooms for 18 and 30 guests and hire costs starting at a very reasonable £240 for morning events. It's a great way to guarantee starting the morning on a high!