Jacques Savary de Beauregard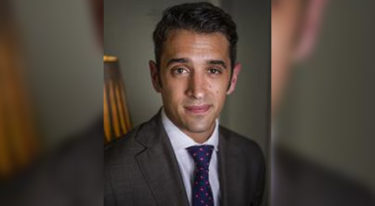 How long have you been at the restaurant?
One and a half years.
What attracted you to become a sommelier?
I have always had a passion for Gastronomy and authentic products. When I started working I was a whisky salesman. I was really fond of the product which lead me to taste professionally. When I started working in hospitality I discovered the complexity and extraordinary depth of the wine world.
Where did you do your training?
In Luxembourg, then in London i.e. WSET diploma.
What would you say were the essential skills required to be a sommelier?
A sommelier should be an excellent host. Altruistic, eager to share his/her passion, he/she should have a thorough knowledge of everything on offer, never be arrogant but very approachable. I believe that elegance is also key.
What wines complement your personal favourite three course meal and why?
It is a tough question as I eat everything but I love game; venison in particular. That, served rare with some wild mushrooms accompanied by a deep, concentrated and complex Pinot Noir is my idea of paradise.
What are your thoughts on the 'Red wine with red meat, white wine with white meat and fish' age-old debate?
The only thing to avoid is a tannic red wine with a delicate sea food that has a higher iodine content such as mackerel or most shellfish. Generally because they clash chemically and taste awful.
How does the choice of the right wines complement the different food courses served?
In my opinion a pairing that works is when the wine is highlighted. The food gives it a different dimension.
What's the best part of your job?
The fact that it is also my passion.
And the worst?
Another tough question.
What is the unusual wine that you have ever tasted and why?
I once tastes a superb Pinot Noir that was fermented in a old bath tub. It was bottled with no filtration or additives; simply amazing …
What is the most money that you've ever seen spent on a single bottle?
I never go crazy. On a good wine list you should find a wine that will give you emotions between £60 and £90.
How many wines do you have?
I am responsible for 4 different wine lists. Total of around 800+ references.
How often do you find that customers complain about wine being corked and – in your opinion – how often do you think that they are right?
At Home House bottles very, very, rarely reach the customer's table if they have a fault.