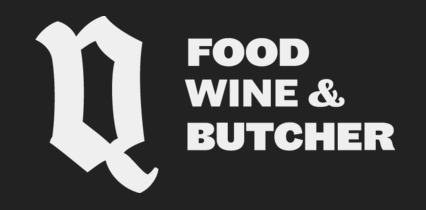 The Quality Chop House Shop
£0+ per person
I'd like to book this restaurant:
Close
Thank you for your interest in The Quality Chop House Shop!
Here are your booking requirements:
For more information regarding availability and prices please call
020 3602 8115
Alternatively, simply fill in your name, email address and phone number in the form below and we will call you back to confirm.
We took the decision fairly early to close our restaurant, The Quality Chop House,  and a little later, as advice changed, we also closed our retail shop and delivery offer.
We wanted to take some time to think about how we could most safely and consistently do what we love doing in the new world we all found ourselves in from last week.
The Quality Chop House Shop and Wine Shop re-opened on 1st April 2020.
We have taken the following steps to ensure this can be done with as much peace of mind for our colleagues and our guests as possible. – Only one customer is allowed in the shop at any one time.
– We will take card payments only.
– All surfaces and floors will be sanitized throughout the day.
– Our kitchen production team are working across the shop and restaurant kitchen with one chef in each space to ensure correct levels of distancing
– Gloves will be worn by all employees and available to shoppers.
– The layout of our shop and till has been re-jigged to ensure the correct level of distancing.
Our shop is open Wednesday to Sunday from 9am-4pm starting tomorrow. The butcher will be there all of these days as will the Quality Wines shop.
We will be offering a delivery and collection service from next week. Collections can be arranged daily and deliveries will be twice a week on Wednesdays and Fridays from next week.
One last thing. We feel, as everyone does, a huge sense of gratitude and admiration for anyone in the NHS who is therefore on the frontline of this terrible virus that is affecting all our lives.
In our own small way, we would like to do our bit to help these amazing fellow citizens of ours. We have therefore partnered with DeliverAid – a team of volunteers aiming to support frontline NHS by providing them with nutritious meals during the ongoing COVID-19 pandemic thanks to the wonderful help of @nick_bramham head chef of Quality Wines.
Our kitchen will be working to produce a selection of dishes that the DeliverAid team then transport to NHS venues and staff across London. Please send us an email if you'd like further info.
We hope to see you at The Quality Chop House Shop soon. And then, of course, at one of our restaurants, once normality has resumed!