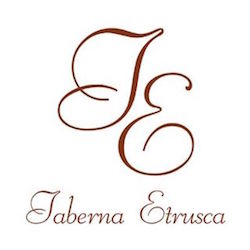 Taberna Etrusca
£40+ per person
I'd like to book this restaurant:
Close
Thank you for your interest in Taberna Etrusca!
Here are your booking requirements:
For more information regarding availability and prices please call
020 7205 7862
Alternatively, simply fill in your name, email address and phone number in the form below and we will call you back to confirm.
On the corner of Bow Churchyard sits Etrusca restaurant – an old classic which was established in 1967. The main restaurant is bustling at lunches with city business folk enjoying a quick bite of traditional Italian trattoria-style food.
The main restaurant can – and often is – used for exclusive events for up to 100, especially at weekends and in the evenings. Its classic ceramic tiled floor, picture gallery revealing the owners' passion for Ferraris, red velvet chairs and simply set up tables are all conducive to a relaxed and fun lunch or dinner event in a lively atmosphere.
Downstairs, the private room is designed around a wave theme. The glass panel sliding doors are opaque to ensure privacy yet let in the light from the corridor. The sand coloured walls are complemented with pictures of deserts, sand hills and abstract sand paintings, which combine to create a relaxed, unpretentious Mediterranean feel.
Although it's being booked up for Christmas parties six months' out, it's also often used for less formal corporate events and evenings, being equipped with a projector screen and air conditioning. It seats up to 20 in one long table or around 30 on smaller tables.
But the outside space is what really sets Etrusca apart from the competition. In a part of town where this is a prized commodity, the restaurant has a self-contained courtyard which is decked out simply but prettily with window boxes and hanging baskets filled with geraniums and summer colours. It can be used for reception parties for around 60 guests, BBQs or sit down events.
There's even a handy alleyway outside the main entrance running the length of the restaurant which means guests to the courtyard don't need to shuffle through the restaurant to reach the courtyard.
Gallery