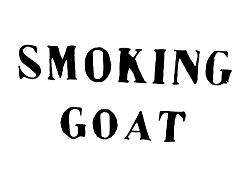 Smoking Goat
£35+ per person
I'd like to book this venue:
Close
Thank you for your interest in Smoking Goat!
Here are your booking requirements:
For more information regarding availability and prices please call
020 7205 7548
Alternatively, simply fill in your name, email address and phone number in the form below and we will call you back to confirm.
Smoking Goat opened in November 2014. Cooking a style of Thai Barbecue focussed on whole animal butchery, smoking and grilling over wood.
Located on historic Denmark Street, the dive bar atmosphere reminds of old Soho whilst the newly added 35 cover dining room to rear is a light & green raw space.
Since opening Smoking Goat has attracted rave reviews from all the major food press.
Feasting menus are available for £35pp & £45pp for groups of 6 up to 35.:
Our feast menus centre around whole cuts of rare breed meats & fish smoked and served to share with Thai spicing and salads.
Please note that the private dining room at Smoking Goat is only available for parties of 25 guests or more.
We can arrange bookings for larger parties (up to 60) or special menu requests.