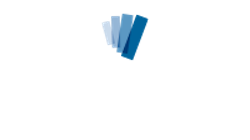 Blue Fin Venue
£60+ per person
I'd like to book this venue:
Close
Thank you for your interest in Blue Fin Venue!
Here are your booking requirements:
For more information regarding availability and prices please call
020 7205 7522
Alternatively, simply fill in your name, email address and phone number in the form below and we will call you back to confirm.
Our contemporary event space & private rooms occupy the 10th & 11th floors of the award-winning Blue Fin Building, close to the Tate Modern on London's Bankside.
Our top trump (besides are mouth-watering menus) our are beautifully landscaped gardens on the 10th floor which offer, not only stunning views but a peaceful escape for events & private dining alike.
Perfectly equipped for both summer & winter celebrations, Blue Fin Venue's stunning outdoor & private dining rooms will ensure your guests have a memorable and fun time. Our location also makes Blue Fin Venue the perfect starting point if you are looking for an easy to access after work option, ensuring guests can easily make their way home or onwards for the night.
With a full a dedicated events team Blue Fin Venue is the perfect back drop for any dinner or reception.
Menu's are available request.