Michelin Star Restaurants
Michelin Star restaurants with private dining rooms are the perfect venues in which to hold special group dining events such as business lunches with clients and corporate dinners.
The kudos of the restaurant's Michelin acclaim combined with the culinary excellence, opulence and attention to detail that such restaurants automatically provide act as guarantees that the private dining event will be an experience never to be forgotten by host and guests alike. Michelin stars are hard won and equally hard to retain due to the high standards demanded by the Michelin Guide inspectors who are always arrive unannounced & unidentified and pay for their own food and drink when inspecting the restaurants that they visit.
Many Michelin starred restaurants also have private Chef's Tables which typically provide a window to the action of the kitchen and allow dining guests to be personally attended to by the chef and his team.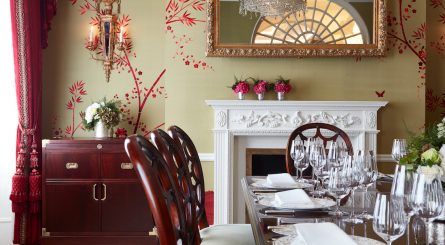 The Goring
£70+ per person
The Goring in Belgravia has three luxurious private dining rooms available to hire for events. The Silver Room seats up to 8 guests with The Drawing Room and The Garden Room able to respectively accommodate up to 12 and 44 seated guests or 25 – 100 guests for standing receptions.
»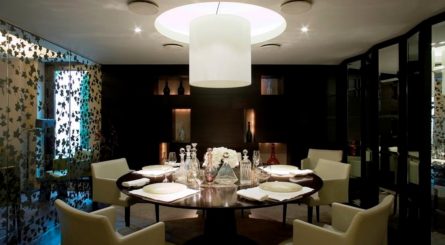 The Greenhouse
£100+ per person
The luxurious private dining room at Michelin starred The Square restaurant in the heart of Mayfair can seat up to 12 guests around its circular table.
»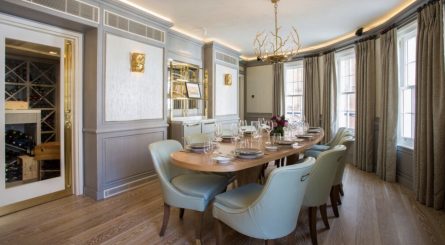 The Five Fields
£80+ per person
The Rocque Room at Michelin starred The Five Fields restaurant in Chelsea can accommodate up to 10 seated guests for lunch and up to 12 guests for dinner.
»