Gareth Bowen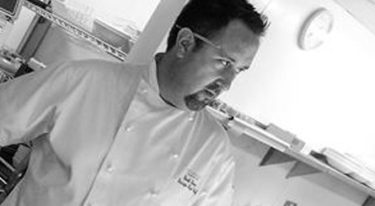 How long have you been at the restaurant?
I opened the restaurant in 2012.
Which was the first restaurant you worked in?
A small local Italian Restaurant when I was 15 as a pot washer.
What was the last London restaurant you went to, apart from your own?
Jason Atherton's Social Wine & Tapas.
What or who has been the biggest influence on the way you cook and why?
My biggest influence I guess would be my mother's as this played a huge part in my love and respect of seasonal and fresh ingredients. Growing up in rural Hampshire with a father who was an amateur hunter/gatherer and a mother who liked to bake and entertain was the catalyst behind my love of food and cooking.
What is your personal signature dish?
To be honest I don't really have a singular go-to dish. With seasonality and ever evolving styles I don't think in a singular mind as the dishes currently evolve so quickly.
Which other chef(s) do you most admire?
Jason Atherton, David Everitt-Matthias.
What's the best part of your job?
Watching the Junior Chefs evolve and their skills develop.
And the worst?
None. Otherwise I would be doing something else.
What would your last meal be?
Curry – no doubt.
Do you have a chef's shortcut that you can share with us?
No.