Adrian Martin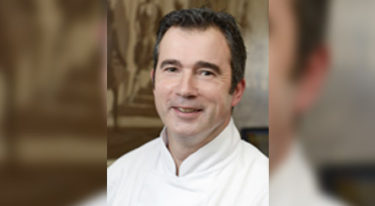 How long have you been at the restaurant?
Since September 2014.
Which was the first restaurant you worked in?
The Dorchester Hotel. Apprentice Chef.
What was the last London restaurant you went to, apart from your own?
The Colony Grill Room, The Beaumont Hotel.
What or who has been the biggest influence on the way you cook and why?
Anton Mosimann. He was my first Head Chef which made a great impression on me at The Dorchester. He first started Cuisine Naturelle in The 1980's which isn't too dissimilar to the clean menu we now have on our menus and the modern approach to cooking.
What is your personal signature dish?
Roast Fillet of Cod, Spiced Puy Lentils and Chorizo, Curly Kale.
Which other chef's) do you most admire?
Mark Hix.
What's the best part of your job?
Working with and developing the brigade who also being from many different nationalities bring many cultural variations to the team. The opportunity to use great ingredients as well as sourcing and testing them.
And the worst?
All the ever increasing paperwork that chefs now have to do.
What would your last meal be?
Roast Chicken with all trimmings and all my family around me.
Do you have a chef's shortcut that you can share with us?
Give yourself time to plan and always try and prepare the day before – e.g Eggs Benedict. Poach the eggs the day before and chill in iced water. On the day just drop into boiling water for 2 minutes to get them hot again.